scones
Get flash to fully experience Pearltrees
One week ago, we celebrated my birthday. I then jumped on a plane to Canada and here we are one week later, celebrating Ryan's birthday!
I'm beginning to see signs of fall.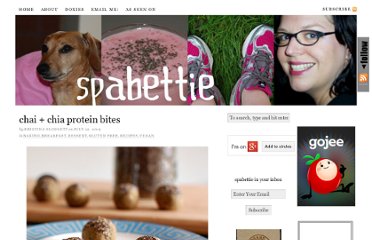 I have been cooking with chia seeds longer than… I have been reading blogs . We stocked them in the dispensary at the clinic, and I started out adding them to salads.
I can't believe that four years ago today, I sat down to write my first blog post. That's right, today is my blog birthday!! I thought I would make something special to celebrate the occasion.
I have long heard about the legendary Mexican coffee bun or Rotiboy , a made-in-Malaysia bun with a crusty coffee topping and butter filling.
Last week, someone had asked me if I had tried any of the Tangzhong (water roux method) bread recipe from what has now become the 'tangzhong bread bible', 65C Tangzhong Bread by Yvonne C. The method documented in the book is a true water roux method where a little bread flour is mixed with water and heated to 65C. This resultant liquid starch is then added to the rest of the bread flour to yield a super soft and fluffy bread.
I used to be a Spring girl. The bright sunshine, the birds chirping early in the morning, the smell of blooming flowers and fresh cut grass.
If you're a Facebook follower, then you probably already know it's been a busy few days. If not, here's a quick recap. We woke up (really, really) early on Sunday morning to head down to Providence for the Ironman 70.3 Rhode Island . Shane competed in the event last year as well, though this year's course was completely different. The race starts with a 1.2 mile swim, which is followed by a 56 mile bike ride and finally a 13.1 mile run. I watched the race with Shane's parents (photos courtesy of his dad) and we were lucky to see Shane quite a few times along the course.