Chinese food
My friend Peng has been bugging me to make General Tso's chicken for several months now.
General Tso's Chicken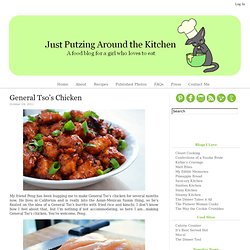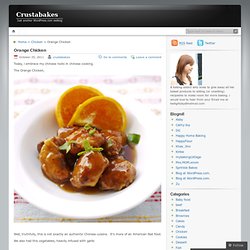 Orange Chicken « Crustabakes
Today, i embrace my chinese roots in chinese cooking. The Orange Chicken, Well, truthfully, this is not exactly an authentic Chinese cuisine.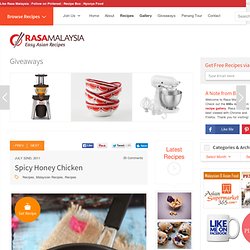 Spicy Honey Chicken
Malaysian cuisine consists of three main flavors: Malay, Chinese, and Indian.
This recipe for General Tso's chicken has been the most popular on this site since I first posted it in 2009.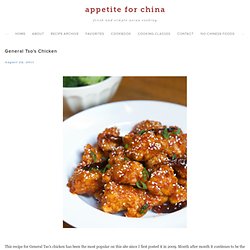 La Petite Vancouver: Jacky Yu's Mouth-watering Sichuan Spicy Chicken 金牌口水雞
I got two copies of Jacky Yu's cookbook in my recent trip to Hong Kong.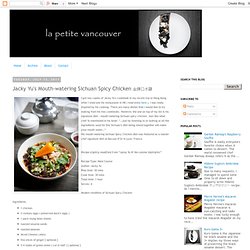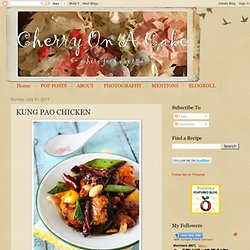 God forbid.....
KUNG PAO CHICKEN
Easy Chicken Stir Fry | Jo Cooks
General Tso's Chicken | Simply Delicious
I browse food photography sites every day and the one recipe that I see most often (other than delicious baked goods) is General Tso's Chicken. Not knowing what on earth this was, I started investigating and came to understand this as a dish with American-Chinese roots.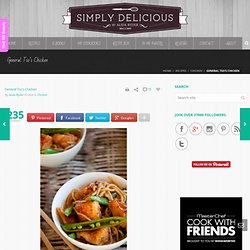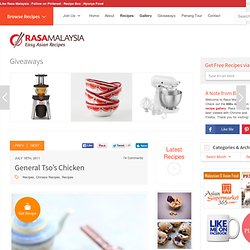 General Tso's Chicken | General Tso's Chicken Recipe
General Tso's Chicken is one of the most requested Chinese recipes. Like other popular Chinese dishes here in the United States, you can't miss General Tso's Chicken if you love Chinese food.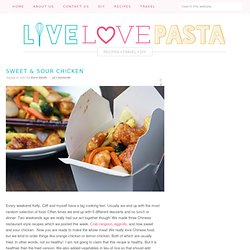 Sweet & Sour Chicken
Every weekend Kelly, Cliff and myself have a big cooking fest. Usually we end up with the most random selection of food. Often times we end up with 5 different desserts and no lunch or dinner. Two weekends ago we really had our act together though! We made three Chinese restaurant style recipes which we posted this week. Crab rangoon, eggrolls, and now sweet and sour chicken.
Chicken and Broccoli Take In | Oh Healthy Day
Dat'I Do-It Chicken Lettuce Wraps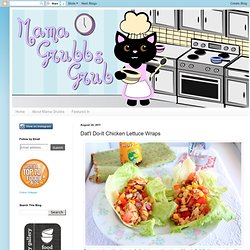 So i promised i would post a recipe for the hot sauces i bought one of them is Dat'I Do-It hot sauce i love it! i found out about it from when i used to eat at firehouse subs its their signature hot sauce they sell in little fire hydrant bottle, i bought mine off hotsauce.com. its kind of a sweet spicy hot sauce but thick and chunky. you can use any kind of lettuce you would like i'm really picky about my lettuce i only like iceberg, lettuce boston bibb lettuce would work great with this too.
Spicy Honey Chicken