Chinese food
My friend Peng has been bugging me to make General Tso's chicken for several months now.
General Tso's Chicken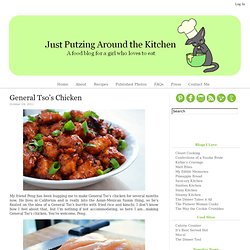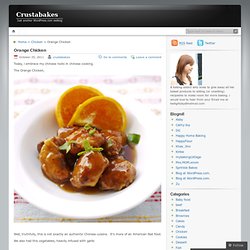 Orange Chicken « Crustabakes
Today, i embrace my chinese roots in chinese cooking. The Orange Chicken, Well, truthfully, this is not exactly an authentic Chinese cuisine.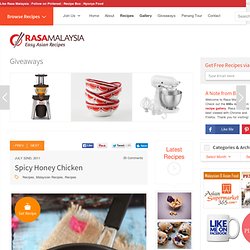 Spicy Honey Chicken
Malaysian cuisine consists of three main flavors: Malay, Chinese, and Indian.
This recipe for General Tso's chicken has been the most popular on this site since I first posted it in 2009. Month after month it continues to be the most viewed and searched for recipe here. I love that so many of you, presumably, have visited on a mission to replicate this tasty dish from a favorite take-out.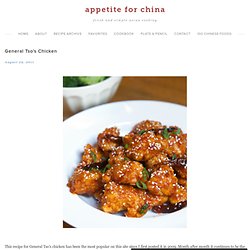 La Petite Vancouver: Jacky Yu's Mouth-watering Sichuan Spicy Chicken 金牌口水雞
I got two copies of Jacky Yu's cookbook in my recent trip to Hong Kong.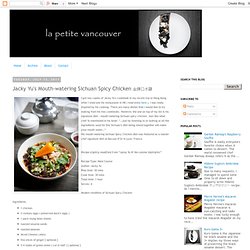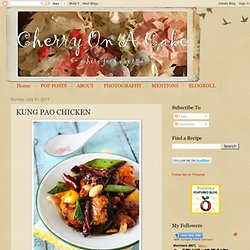 God forbid.....
KUNG PAO CHICKEN
Easy Chicken Stir Fry | Jo Cooks
General Tso's Chicken | Simply Delicious
I browse food photography sites every day and the one recipe that I see most often (other than delicious baked goods) is General Tso's Chicken. Not knowing what on earth this was, I started investigating and came to understand this as a dish with American-Chinese roots.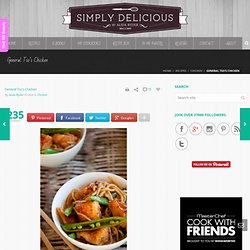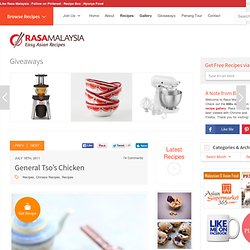 General Tso's Chicken | General Tso's Chicken Recipe
General Tso's Chicken is one of the most requested Chinese recipes . Like other popular Chinese dishes here in the United States, you can't miss General Tso's Chicken if you love Chinese food.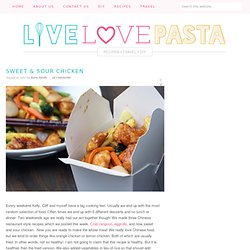 Sweet & Sour Chicken
Every weekend Kelly, Cliff and myself have a big cooking fest. Usually we end up with the most random selection of food.
Chicken and Broccoli Take In | Oh Healthy Day
Dat'I Do-It Chicken Lettuce Wraps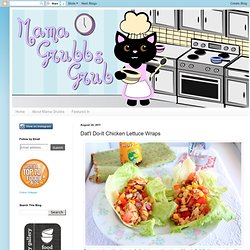 So i promised i would post a recipe for the hot sauces i bought one of them is Dat'I Do-It hot sauce i love it! i found out about it from when i used to eat at firehouse subs its their signature hot sauce they sell in little fire hydrant bottle, i bought mine off hotsauce.com . its kind of a sweet spicy hot sauce but thick and chunky. you can use any kind of lettuce you would like i'm really picky about my lettuce i only like iceberg, lettuce boston bibb lettuce would work great with this too.
Spicy Honey Chicken