Science
Type to search for People, Research Interests and Universities Searching... Join a growing community of 8,919,555 researchers Academia.edu is a place to share and follow research Share your papers See analytics on your profile and papers A week or so after my conversation with Darrel Falk at the world famous Rhea County Courthouse, I received a very interesting email. It opened with very nice words about how the author respected me, and then 90% of the email was spent informing me of how naïve I was and how awful Darrel is and how I really shouldn't be fellowshipping with him. My participation in those events with Darrel just makes it easier for gullible young people to accept theistic evolution.
Todd's Blog
Star birth sparked at the Galaxy's edge Nidever, et al., NRAO/AUI/NSF and Mellinger, Leiden-Argentine-Bonn Survey, Parkes Observatory, Westerbork Observatory, Arecibo Observatory. Gas from another galaxy is hitting our own, triggering the birth of bright new stars and adding fresh luster to the Milky Way. An article by Scientific American.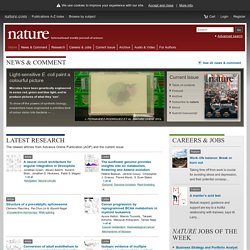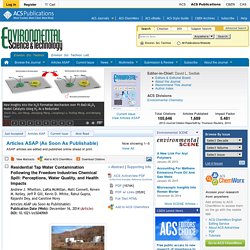 Just Accepted Manuscripts Just Accepted manuscripts are peer-reviewed and accepted for publication. They are posted online prior to technical editing, formatting for publication and author proofing. Articles ASAP (As Soon As Publishable) ASAP articles are edited and published online ahead of print.
Publications - Cookie absent
EDIACARAN
Sshhh, be vewy vewy quiet. We're hunting Awchean pwokawyotes. There is good carbon and sulphur isotope geochemical evidence that life has existed on Earth from the early Archean. This life is thought to consist of small prokaryote cells with a penchant for sulphur instead of oxygen. However, identifying actual fossil evidence is very tricky for a number of reasons.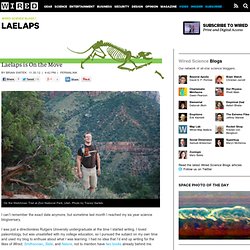 A cast of Smilodon at the Natural History Museum of Utah. Photo by the author. Aside from the woolly mammoth, no Pleistocene creature is more iconic than Smilodon.
Laelaps | Wired Science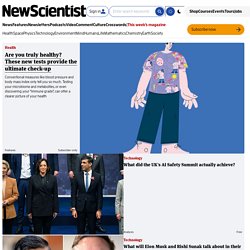 Cookies on the New Scientist website close Our website uses cookies, which are small text files that are widely used in order to make websites work more effectively.