Smores
Baby s'mores | The Domestic Mama & The Village Cook. Is it just me or s'mores everywhere these days?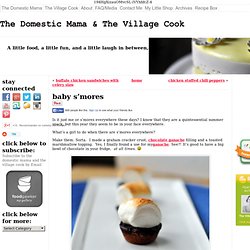 I know that they are a quintessential summer snack, but this year they seem to be in your face everywhere. What's a girl to do when there are s'mores everywhere? Wedding Blog: S'mores Bar Desserts. Today, many brides and grooms are incorporating more of their own personal style into their wedding day.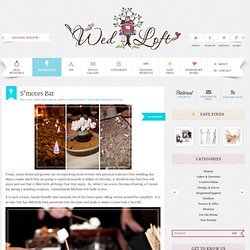 Many couples feel if they are going to spend thousands of dollars on this day, it should be one that they will enjoy and one that is filled with all things that they enjoy. So, when I ran across the idea of having a S'mores Bar during a wedding reception, I immediately fell head over heels in love … It is such a warm, family friendly idea (reminds me of the times spent telling stories around the campfire). Gimme S'more.
---