Photoshop stuff
There're some really great sites out there that allows you to add effects to your photo by using their existing effect-templates. Here's a collection of One of the hottest site with tons of creative backgrounds to play around with. Now comes in 9 different languages.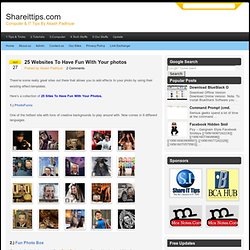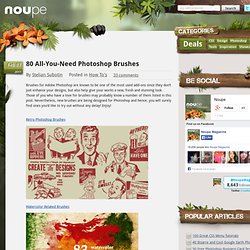 Feb 07 2011 Advertisement Brushes for Adobe Photoshop are known to be one of the most used add-ons since they don't just enhance your designs, but also help give your works a new, fresh and stunning look.
Through the use of brushes and various combinations of often pastel and neutral colors, creating that digital watercolor style in Photoshop can be a fun and rewarding experience. If you're interested in creating this technique, try following along with one of the many tutorials listed below.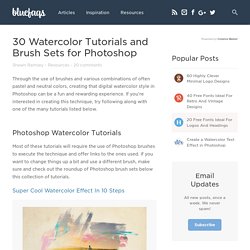 Want to learn how everything works in Photoshop? We'll help you make your photos better, draw vector graphics, and design a web site. Learn the Basics of Photoshop in Under 25 Minutes - To get started with Photoshop, you need to know what everything does. Here's a look at practically every tool in Photoshop in less than 25 minutes. Basics of Photoshop: Color Correction, Touch Ups, and Enhancements - Now that you know the tools Photoshop has to offer, we can take a look at using them to correct and alter color, retouch blemishes and other unwanted parts of your photos, and enhance portraits to make the subject look especially good. Basics of Photoshop: Basic Drawing with the Pen Tool - Photoshop isn't just for photos.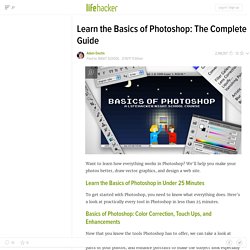 50 Freebies: Download Free Grunge Fonts | You the Designer
A dirty, distressed and grungy font is what tops off a superb grunge design . On the contrary, using the wrong font can really kill the grunge theme you were aiming for. Don't get stuck without the resources your creativity needs. Download all 50 of these dead sexy grunge fonts for your collection. All these grungy fonts can be downloaded for FREE, so stock up and enjoy!!!