Mortibus
Votre page d'accueil personnalisable
Dashboard Everything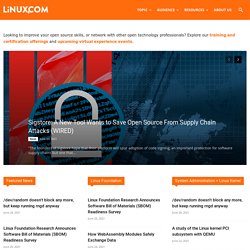 Celebrating the Marriage of Automotive and Consumer Electronics at CES With an average number of 315 weddings per day, Las Vegas definitely takes a top spot on the list of locations for forging bonds. Ever since Ford CEO Alan Mulally's keynote at CES 2010 the automotive industry has come back to Sin City in early January for dates with consumer technologies. CES 2014 was no different except maybe that this time cars have taken center stage at the annual event.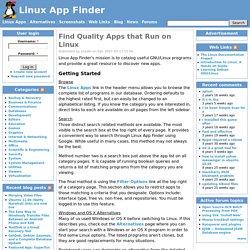 Linux App Finder's mission is to catalog useful GNU/Linux programs and provide a great resource to discover new apps. Getting Started Browse The Linux Apps link in the header menu allows you to browse the complete list of programs in our database. Ordering defaults to the highest rated first, but can easily be changed to an alphabetical listing. If you know the category you are interested in, direct links to each are available on all pages from the left sidebar. Search Three distinct search related methods are available.
News Wine 1.7.11 Released January 17, 2014 The Wine development release 1.7.11 is now available. What's new in this release: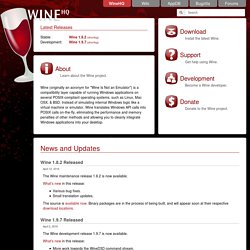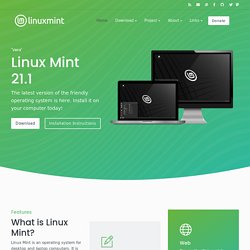 This article was posted on: Sun, 22 Dec 2013 14:52:36 +0000 The team is proud to announce the release of Linux Mint 16 "Petra" Xfce. Linux Mint 16 Petra Xfce Edition Xfce is a lightweight desktop environment which aims to be fast and low on system resources, while still being visually appealing and user friendly.
Welkom op de site van Helinium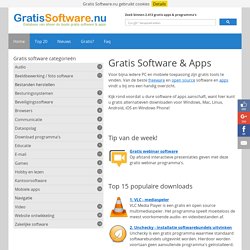 Gratis Software.nu » Download Freeware & Open Source Gratis!
Top 10 Populaire Downloads: 1. Miro - mediaspeler en BitTorrent client - Windows Mac Linux Miro is een open source mediaspeler met een geïntegreerde BitTorrent client. Ook kunt u met dit programma eenvoudig YouTube video's zoeken en bekijken.