Poetry
Reading& writing about poetry. Rap as poetry. Philosophy and the Poetic Imagination. Poetry Foundation. Poetry Out Loud. PennSound. PoemTalk 75: on Will Alexander's "Compound Hibernation" Posted 4/8/2014 Today saw the release of the landmark seventy-fifth episode in the PoemTalk Podcast series — an exploration of Will Alexander's poem, "Complete Hibernation," which was first published in Zen Monster before appearing in the 2011 collection, Compression & Purity.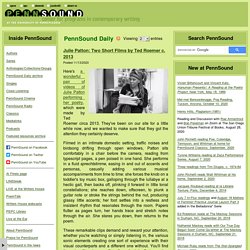 Poetry 180 - Home Page. Welcome to Poetry 180.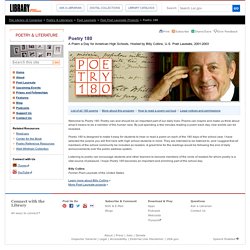 Poetry can and should be an important part of our daily lives. Poems can inspire and make us think about what it means to be a member of the human race. By just spending a few minutes reading a poem each day, new worlds can be revealed. Poetry 180 is designed to make it easy for students to hear or read a poem on each of the 180 days of the school year. I have selected the poems you will find here with high school students in mind. 1. The Road Not Taken. Frost, Robert. 1920. Mountain Interval. 2. Mending Wall. Frost, Robert. 1915. North of Boston. How%20To%20Read%20A%20Poem. Writing a Sonnet. 3 of 5 Learn to write a sonnet in iambic pentameter, just like Shakespeare did.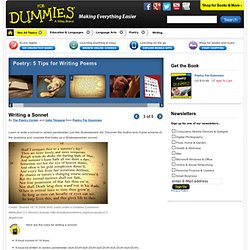 Discover the rhythm and rhyme scheme of the quatrains and couplets that make up a Shakespearean sonnet. Credit: "Sonnet 18," © 2008 Jinx!
---