Poetry
Reading& writing about poetry
The Stone is a forum for contemporary philosophers on issues both timely and timeless.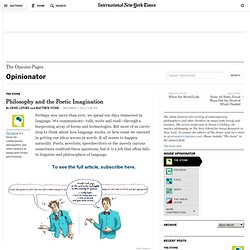 Philosophy and the Poetic Imagination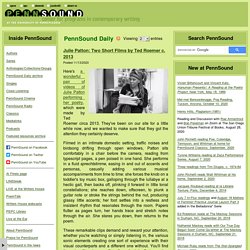 A Busy Week at Jacket2 Posted 3/29/2013 It's been an exceptionally busy week over at Jacket2 , and we wanted to make sure that you didn't miss any of the newly-posted content.
PennSound
Welcome to Poetry 180. Poetry can and should be an important part of our daily lives.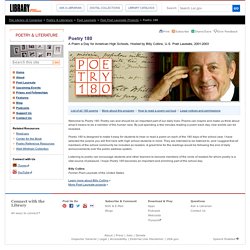 2. Mending Wall. Frost, Robert. 1915. North of Boston
How%20To%20Read%20A%20Poem
Writing a Sonnet
3 of 5