Grammar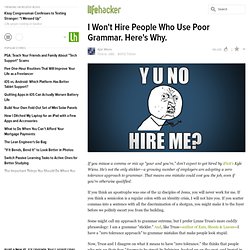 Language changes over time.
Pronouns
Summary: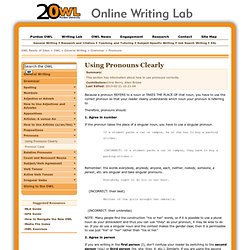 Dangling Modifiers
Summary: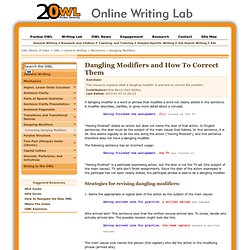 Seven Sins of Writing - Seven Deadly Sins of Writing - Hamilton College
The First Deadly Sin: Passive Voice In most instances, put the verb in the active voice rather than in the passive voice.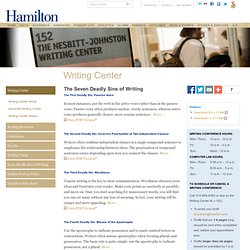 Apostrophe by mcgeeg10
Conciseness
Summary: This resource will help you write clearly by eliminating unnecessary words and rearranging your phrases.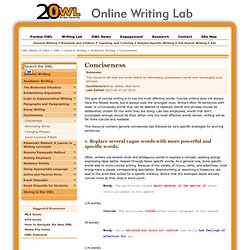 Composition. Strunk, William, Jr. 1918. Elements of Style