Social Network
Cell Phones and their Technosocial Sites of Engagement - Amber Case Thesis. 163413_479288597199_9445547199_5658562_14158417_n.jpg (PNG Image, 2368x1179 pixels) Generation Why? by Zadie Smith. The Social Network a film directed by David Fincher, with a screenplay by Aaron Sorkin You Are Not a Gadget: A Manifesto.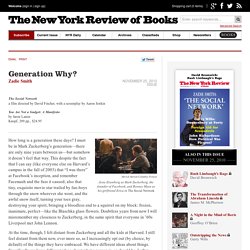 The Republic of Facebook | The Facebook Economy Facebook continues to gain popularity and commercial success, as more and more people around the globe sign-up and using additional applications (apps).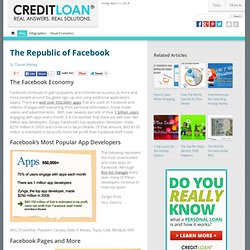 There are well over 550,000+ apps that are used on Facebook and millions of pages with everything from personal information, home-made videos and advertisements. With over seventy percent of their 1 billion users engaging with apps every month, it is not wonder that there are well over two million app developers. Social Media News and Web Tips – Mashable – The Social Media Guide.
---