Computer Programming
45 Free Online Computer Science Courses | Super Geek Land
Copyright © 1999-2012 GoDaddy.com, LLC. All rights reserved. *One FREE .COM, .CO, .NET or .ORG with purchase of a new 12-, 24- or 36-month website builder plan.
100+ Open Courseware Collections for Aspiring Web Devs | Web Hos
Course Note: This course is offered by Stanford as an online course for credit. It can be taken individually, or as part of a master's degree or graduate certificate earned online through the Stanford Center for Professional Development. This course provides a broad introduction to machine learning and statistical pattern recognition.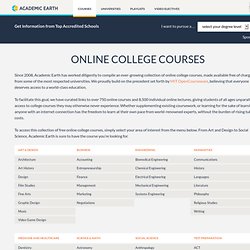 Machine Learning | Stanford Video Course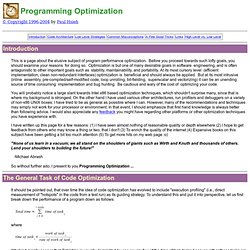 Programming Optimization: Techniques, examples and discussion
In the old days, it was pretty easy to understand that writing your programs in assembly would tend to yield higher performing results than writing in higher level languages. Compilers had solved the problem of "optimization" in too general and simplistic a way, and had no hope of competing with the sly human assembly coder. These days the story is slightly different.
At its best, computer science is an exciting blend of programming, mathematics, and problem solving.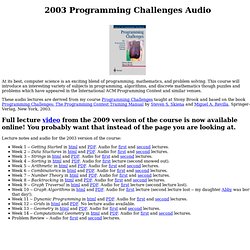 Programming Challenges Audio