Photography
One Photo a Day
Photographers Lecture Series | International Center of Photography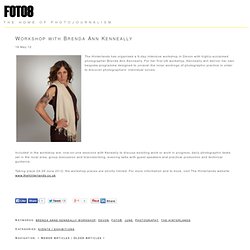 The Hinterlands has organised a 6-day intensive workshop in Devon with highly-acclaimed photographer Brenda Ann Kenneally. For her first UK workshop, Kenneally will deliver her own bespoke programme designed to unravel the inner workings of photographic practice in order to discover photographers' individual voices. Included in the workshop are: one-on-one sessions with Keneally to discuss exisiting work or work in progress, daily photographic tasks set in the local area, group discussion and brainstorming, evening talks with guest speakers and practical production and technical guidance.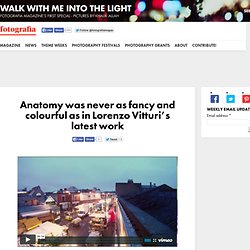 A 2010 short documentary about the Ridley Road Market by Adam Ryzman. The Ridley Road Market Exotic fruit and vegs, meat and fish, clothes and fabrics in Africa-inspired patterns and bright colours; sellers promoting their products using the oldest of marketing techniques: yelling at passers-by to take a look at their goods; and people walking around the stalls, considering their purchases.
Anatomy was never so colorful: Lorenzo Vitturi's latest work | Fotografia Magazine
Kirsty Mitchell's Wonderland series has been three years in the makingAll costumes, wigs and sets were constructed on a shoestring budgetSome images took up to five months to createShe would often wait an entire year to find the perfect natural setting for her shots By Stephanie Hirschmiller Published: 14:11 GMT, 17 May 2012 | Updated: 09:34 GMT, 18 May 2012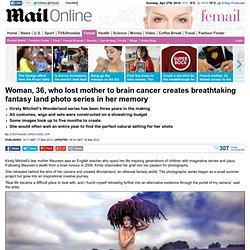 Stunning Nude Photo Series Challenges What It Means To Be 'Attractive' (NSFW)
What is "attractiveness"? Artist Gracie Hagen devised one way of addressing the question. In an effort to explore distance between media-propagated imagery -- the ones that star photoshopped men and women with impossibly pristine bodies -- and the genuine reality of our own flesh, she embarked on a project titled "Illusions of the Body." Recruiting mostly women and a few men of various sizes and shapes, Hagen photographed her models in two separate poses.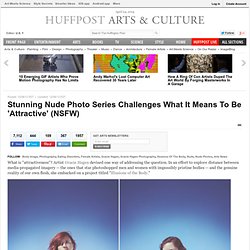 A Husband Took These Photos Of His Wife And Captured Love And Loss Beautifully
News » ISSP
Gitzo GH2781T Series 2 Traveler Ball Head
The Gitzo GH2781TQR Series 2 Traveler Center Ball Head w/ Quick Release is a compact tripod head, only 4.49" (11.4 cm) tall, and weighs 14.4 oz (408.2 g), making it the ideal support for photographers on the go. Gitzo's exclusive "Bubble Ball" is responsible for the head's extremely low weight and guarantees extremely smooth head movements. The head also features Gitzo's Spring Assisted Double Lock (SADL) which utilizes two locking systems to keep the ball in the position you require without slippage. The Traveler Center Ball Head is equipped with a quick release system which makes removal or attachment of your equipment to the ball head fast and easy.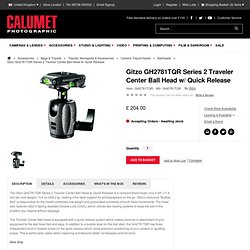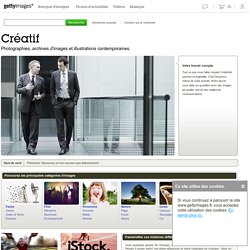 Etape 1 : Recherche Pour lancer votre recherche, saisissez des mots-clés dans le champ de recherche pour parcourir notre banque d'images Créatif ou Editorial. Et pour trouver d'autres idées au cours de votre recherche, essayez Catalyst (en anglais uniquement). Images
Photography Monthly Magazine | Which Digital Camera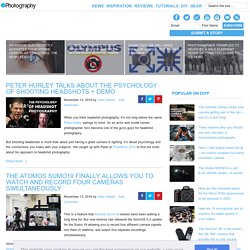 Videographer Mayeul Akpovi just released his latest addition to his Paris In Motion series. It is a fun, happy timelapse/hyperlapse series showing Paris in all its glory. Through wonderful locations, interesting people and great cinematography Mayeul captures the uplifting side of the city. Being a four parts series it is interesting to see how Mayeul technique refined through the year he has been releasing those movies. Two years ago we would have been thrown back by the minimal list of gear that Mayeul uses (5D Mark III, 24-70mm f2.8, 17-40mm f4 and a 70-300 lenses as well as ND2 to ND400 filters), but over the last year we learned that you don't really need lots of gear to produce astonishing work.
Believe it or not, you don't have to own super expensive equipment or be some kind of camera wiz to take high quality camera shots like these… … but all those hotdog pro photographers out there will NEVER reveal their secrets to you… … so I'm about to do it for you. Don't take my word for that though - here's what just one person had to say:
Trick Photography and Special Effects by Evan Sharboneau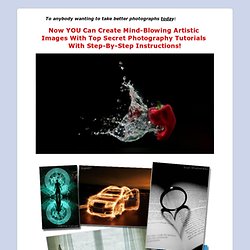 LPA: London Photographic Association and Agents for Professional Photographers
Skip to main Content 2014 Winners and Events Announced More Posts Cheryl Newman book blog - Black and White Photography books of the year25/12/2013UK: The Telegraph's Director of Photography chooses her favourite Black and White photography books of 2013Photo Life series: So you want to go into business?10/12/20133 commentsCANADA: In the next of the series, Photo Life blogger Dale Wilson asks when and if amateur photographers should take the plunge to becoming a professional.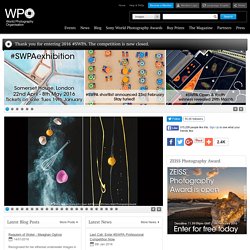 Le blog de SoVeNa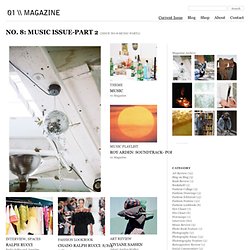 No. 8: Music Issue-Part 2 (Issue no-8-music-part2) Love me or leave me. Theme
Documented | 01 Magazine
Photography Magazine - Aperture Foundation
Issue #31 / ref. The Summer issue of Foam Magazine reflects deeply on relationships between photography and reference. Ref. presents eight portfolios which refer each in their own way to other photos, a specific visual style or language, or to stereotypical visual elements that we recognize from other photographic genres. They are all portfolios that recognize that nothing exists in splendid isolation. Included is a major portion of the project Then & Now by the prominent American artist Ed Ruscha. After the creation of Every Building on Sunset Strip, an icon of conceptual art, Ruscha photographed every building of Hollywood Boulevard in 1973.
Magazine | Issue #31/ ref.
Raw Energy Asmita Kapadia We discovered the landscape and architectural work of Asmita Kapadia in our Photography Group. Here she shares more of her stunning portfolio and talks about women in her profession.
Photography blog | theprintspace blog | Photography news, events, photoshop tips