Interesting links
BBC Radio 4 - The Reith Lectures, Grayson Perry: Playing to the Gallery: 2013, I Found Myself in the Art World
A New We - Ecovillages in Europe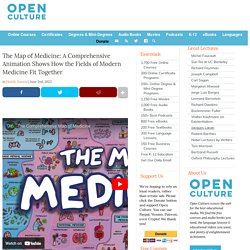 In a classic essay of Joan Didion's, "Goodbye to All That," the novelist and writer breaks into her narrative—not for the first or last time—to prod her reader. She rhetorically asks and answers: "…was anyone ever so young? I am here to tell you that someone was." The wry little moment is perfectly indicative of Didion's unsparingly ironic critical voice. Didion is a consumate critic, from Greek kritēs, "a judge."
About Getty Images We are a leading provider of digital media worldwide, creating and distributing a range of assets – from royalty-free stock photography and editorial images to footage, music and multimedia – that help communicators around the globe tell their stories. Follow us on: Images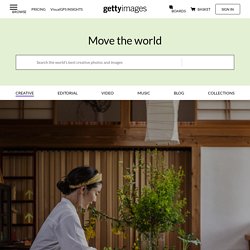 Outlook - monika.vecerskyte
Projects - FACT (Foundation for Art and Creative Technology)
Mark Boulos This October, FACT will premiere 'Echo' an ambitious new installation by Mark Boulos commissioned a… Read on > FACT Arcade We've turned our front window into a giant version of the classic video game, Pong which you can co… Read on > Winter Sparks Experience a light and sound show with electric sparks, interact with the dramatic charges from Tes… Read on >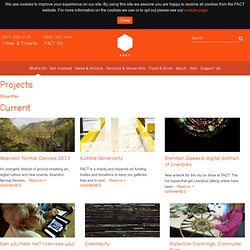 Circus posters are all about mindboggling acrobatics, raw entertainment and the suspension of disbelief. And like street art, they elicit the reactions of onlookers, drawing them into alternative worlds and stretching their imagination. SAFEWALLS celebrates the roots of Cirque du Soleil—the street—as well as the creative freedom and raw energy associated with street arts by pairing up with artists all over the world to create art posters inspired by its shows. These art posters will be exhibited around the world on a 12-month tour. Safewalls will also develop limited edition and open edition prints of the works, available for sale via its networks.
SAFEWALLS - Art Project Curated by Cirque du Soleil | Newestra™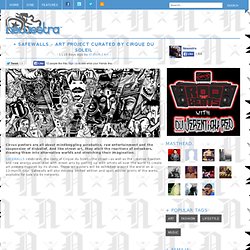 craigs.com: The Leading Craigs Site on the Net
Privacy and cookiesSubscribeRegisterLog in Accessibility links Advertisement Telegraph.co.uk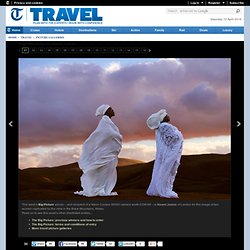 The Big Picture photography competition: round 220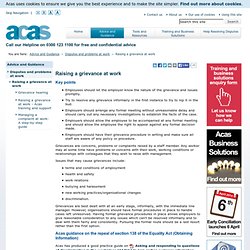 Key points Employees should let the employer know the nature of the grievance and issues promptly. Try to resolve any grievance informally in the first instance to try to nip it in the bud. Employers should arrange any formal meeting without unreasonable delay and should carry out any necessary investigations to establish the facts of the case.
Grievances - Acas
Dalston - What's On in London- visitlondon.com
Whats On » Bedroom Bar
Art & About Home Page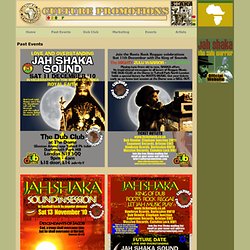 Fri, 22 May 2009 Brighton Fri, 08 May 2009
DubPort - Culture Promotions : Past Events
Home
Rivington Place - London's global art space
music PARDON MY FRENCH PRESENT: FORTY-FOUR 4 x 4 FLOORFILLERS // crackcast 057 – jozif music | Feature With help from Four Tet, Omar Souleyman's relentlessly positive voice is drifting towards Western ears>>
CRACK MAGAZINE: A nationwide print magazine and website focusing on everything forward-thinking in art and music
Student flyer distribution, student flyers london - Uber
Kids' Club is exclusively for children and their parents/guardians. Unaccompanied adults are not admitted. Parents may leave children over eight alone in screenings but should be aware that the cinema is not providing any official childcare. If you leave your children in the cinema please be there on time to collect them at the end of the film.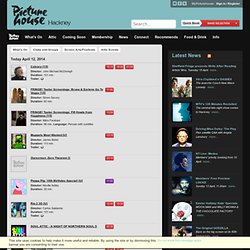 Hackney Picturehouse | Hackney Picturehouse
Happy new year y'all! We've got some big stuff planned for 2013, so get ready. We're kicking things off in January with a split release from Berlin sound artists Will Gresson and Preslav Literary School (28th Jan, cassette, 50 copies), followed swiftly by a Rough Fields single complete with some heavy remix action! All will ... You are hereby cordially invited to our End Of Year Schoolnight Booze Disaster.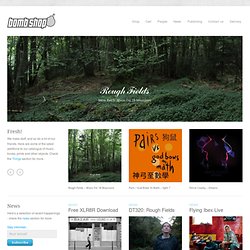 Bomb Shop
Somerset House Trust presents a site-wide programme of visual arts, bringing the building and public spaces alive with exhibitions, installations, performances and events. As well as developing and commissioning our own strand of artistic and cultural output, we also collaborate with world-class institutions to bring important work to London. We aim to inspire and delight with distinctive, bold and imaginative work from around the world. As well as playing host to The Courtauld Gallery and its acclaimed collections, a major new strand of our activities is our own programme of temporary exhibitions in the Embankment Galleries which focus on contemporary fashion, architecture, photography and design.
Visual Arts : Somerset House
Makerhood Brixton | Local making meets the web
Late Shift - Home
The Albany (Deptford, South London, UK) - performing arts venue and creative centre
Upstairs at the Ritzy is the lovely bar and exciting venue above the Ritzy Cinema. We're open 7 nights a week and we pride ourselves on being a well-known & well-loved cultural hub for Brixton. Our stage show-cases a consistently high standard of live music, from Reggae, Afro-beat & vintage-swing, to World-Jazz, Folk, Blues, Balkan & beyond! Plus we bring a monthly comedy feast, open mic, performance, dance workshops (Swing Patrol!)
Upstairs at the Ritzy | Upstairs | Ritzy Picturehouse
A Blogger Blogs
Home - Sunday Sweat:A 5 Rhythms Dance Class with Kate Iwi