United Nations
Asian Development Bank | GEF. United Nations Statistics Division.
World Bank
WFP. United Nations Development Programme. The future of Somalia and the well-being of its people rests significantly on empowering its large youth population, says the first Human Development Report on this...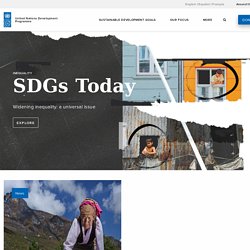 More Somalia Human Development Report Ali became an orphan a few years ago when his parents died in explosion. As the eldest of three children, Ali, 21, set off in search... FAO. IFAD.
---