Stories
Listen LibriVox provides free audiobooks from the public domain . There are several options for listening. The first step is to get the mp3 or ogg files into your own computer: Read Would you like to record chapters of books in the public domain?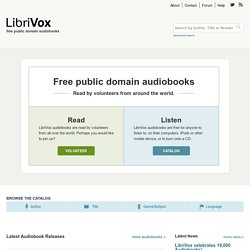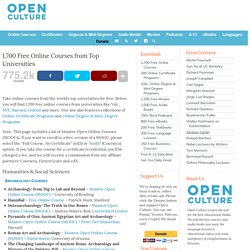 Get free online courses from the world's leading universities – Stanford, Yale, MIT, Harvard, Berkeley, Oxford and more. This collection includes over 875 free courses in the liberal arts and sciences. You can download these audio & video courses (often from iTunes, YouTube, or university web sites) straight to your computer or mp3 player.
Latest Audio Stories Children's Stories that Adults Can Enjoy Too Storynory has published a free audio story every week since November 2005. All our stories are beautifully read by professional actors. We have books and poems by classic authors.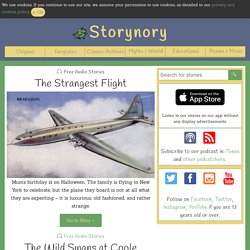 Juice, the cross-platform podcast receiver.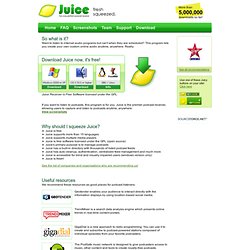 So what is it? Want to listen to internet audio programs but can't when they are scheduled? This program lets you create your own custom online audio anytime, anywhere. Really.