Animals
Be Warned! This Gallery Is Not For Those Who Can't Handle A Monstrous Amount Of Cuteness: 40 Pictures Of Puppy Dogs. Mosaic jellyfish - photography, Animal photos, animal pictures. Nature photography - pictures of animals, pictures of birds, pictures of butterflies, macro photography of insects, plant photos, pictures of mushrooms.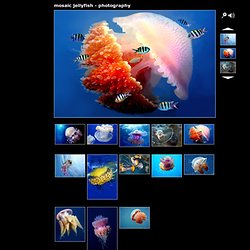 The most beautiful and unique images of nature. Great photographers observe nature by Canon, Nikon cameras, equipped with the best lenses - see all species in our gallery and listen to the birds' and animals' voices. If you want to use images for commercial purposes - send a message: info@nature-pictures.org If you want to get a file with an author's dedication ( to non-commercial print ) - write: info@nature-pictures.org Nature photographers,nature experts, people writing articles on nature topics are welcome to cooperate. We also invite Investors to help us in this website development.
Cats1. Pro-cat-propaganda-11282-1277588527-24.jpg (JPEG Image, 600x457 pixels) Stefano Unterthiner Photography : Animals Face to Face. The Glow-In-The-Dark Kitty.
---