Documentations
API
VoiceXML
Servlet API
Servlets are the Java platform technology of choice for extending and enhancing Web servers. Servlets provide a component-based, platform-independent method for building Web-based applications, without the performance limitations of CGI programs. And unlike proprietary server extension mechanisms (such as the Netscape Server API or Apache modules), servlets are server- and platform-independent. This leaves you free to select a "best of breed" strategy for your servers, platforms, and tools. Servlets have access to the entire family of Java APIs, including the JDBC API to access enterprise databases. Servlets can also access a library of HTTP-specific calls and receive all the benefits of the mature Java language, including portability, performance, reusability, and crash protection.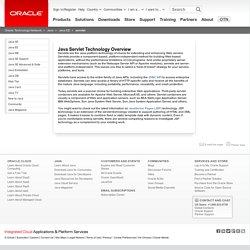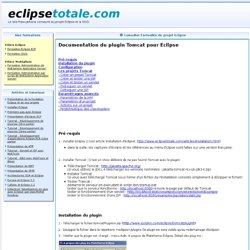 Plugin Tomcat Eclipse Help
Pré-requis Installation du plugin Configuration Les projets Tomcat - Créer un projet Tomcat - Créer et tester une JSP - Créer et tester un servlet - Deboguer un servlet - Déboguer une JSP Paramétrages avancés - Paramètres de la JVM - Paramètres d'un projet - Actions sur un projet - Problématique des classloaders Pré-requis 1 - Installer Eclipse 2 (voir article 'Installation d'Eclipse', http://www.eclipsetotale.com/articles/installation.html ) dans la suite, les captures d'écrans et les références au menu Eclipse sont faites sur une version française. 2 - Installer Tomcat : (C'est un choix délibéré de ne pas fournir Tomcat avec le plugin)
Tomcat 6.0 - Documentation Index
TomCat guide
The beginning and intermediate-level tutorials on this page were originally based on the second edition of Marty's book Core Servlets and JavaServer Pages , but have been extensively upgraded since then, including coverage of servlets 3.0 and JSP 2.2 (e.g., for Tomcat 7). The materials have been tested by Marty in live training courses in Canada, Australia, Puerto Rico, Japan, Cambodia, Mexico, India, Norway, the Philippines, and dozens of US venues. Click on a topic below to get the detailed tutorial, download the source code, or get the exercises on the topic. Practice is the key to learning, so if you serious about learning the technology, you should do at least some of the exercises in each topic before moving on to the next topic. These tutorials assume that you already know Java; they definitely move too fast for those without prior Java experience.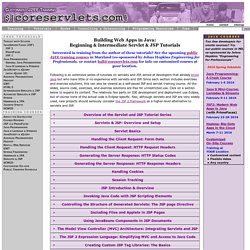 Beginning and Intermediate-Level Servlet and JSP Tutorials
API JDOM v1.1
This chapter explains how to implement a UPnP service using GUPnP. For this example we will create a virtual UPnP-enabled light bulb. Before any code can be written, the device and services that it implement need to be described in XML.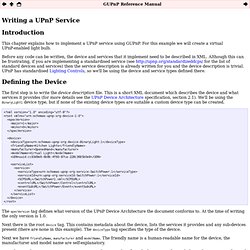 Writing a UPnP Service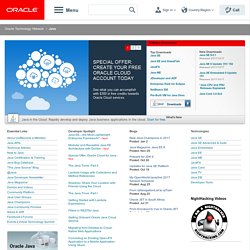 Oracle Oracle Technology Network > Java Article Why, Where, and How JavaFX Makes Sense
JMF 2.0 API
JMF Documentation
MathGL MathGL is a library for writing high-quality scientific graphics under Linux and Windows. It supports large arrays, plotting of one, two and three dimensional plots, and can export graphics to bitmap (PNG, JPEG, TIFF) and vector (EPS or SVG) files.
Free Numerical, Mathematical and Statistical Libraries and Source Code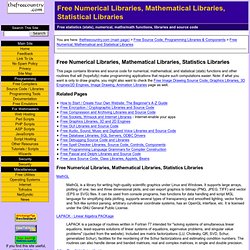 Table of Contents: the Standard Template Library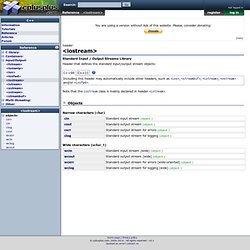 header Standard Input / Output Streams Library Header that defines the standard input/output stream objects: Note that the iostream class is mainly declared in header <istream> .
IOstream Library
Gnuplot 4.0 Tutorial