Flash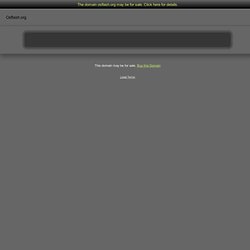 Flash IDE Alternatives AjaxAnimator - An online, collaborative, web-based animation suite with support for exporting to Flash, Silverlight, GIFs, and more Homepage Live Application - "Last release - Wed Feb 17 2010" - Ray James ForkSwif - A desktop flash IDE coded in C# based off of SVGPaint and uses swfmill for svg generation. ForkSwif Project Homepage - "This project no longer seems to be alive and the links are dead." 08/21/2011 - Ray James SWIFT -SWIFT (which stands for "ShockWave Is Free Territory") is a free, open-source alternative to Adobe Flash.
Projects Open Source Flash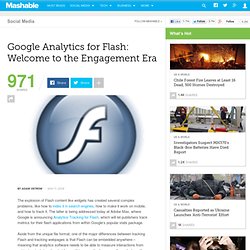 Google Analytics for Flash: Welcome to the Engagement Era
The explosion of Flash content like widgets has created several complex problems, like how to index it in search engines , how to make it work on mobile, and how to track it. The latter is being addressed today at Adobe Max, where Google is announcing Analytics Tracking for Flash , which will let publishers track metrics for their flash applications from within Google's popular stats package. Aside from the unique file format, one of the major differences between tracking Flash and tracking webpages is that Flash can be embedded anywhere – meaning that analytics software needs to be able to measure interactions from not just a single location, but from within an application, regardless of where it's placed. To demonstrate how Google Analytics now does this, the company has teamed up with web-based Flash creation tool Sprout .
Shine Draw - Your Flash and Silverlight Repository | Blog
Project Rosetta