Project Based Learning
Project-based learning
Project-based learning (PBL) is considered an alternative to paper-based, rote memorization, teacher-led classrooms.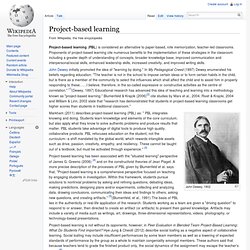 Home » About BIE » What is PBL? In Project Based Learning (PBL), students go through an extended process of inquiry in response to a complex question, problem, or challenge. While allowing for some degree of student "voice and choice," rigorous projects are carefully planned, managed, and assessed to help students learn key academic content, practice 21st Century Skills (such as collaboration, communication & critical thinking), and create high-quality, authentic products & presentations.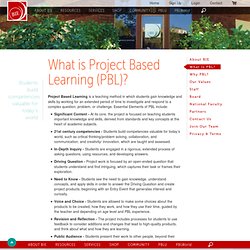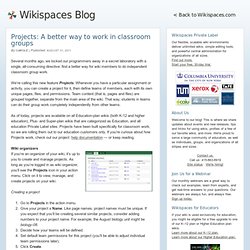 Several months ago, we locked our programmers away in a secret laboratory with a single, all-consuming directive: find a better way for wiki members to do independent classroom group work. We're calling this new feature Projects.
Projects: A better way to work in classroom groups |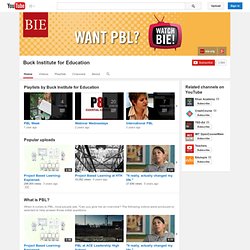 Welcome to YouTube! The location filter shows you popular videos from the selected country or region on lists like Most Viewed and in search results.To change your location filter, please use the links in the footer at the bottom of the page. Click "OK" to accept this setting, or click "Cancel" to set your location filter to "Worldwide".
Buck Institute for Education