Office Administration
library.constantcontact.com/download/get/file/1104276053017-136/EMMClassroomSlides_B08F.pdf
Your Stay At The Parker Palm Springs - mmheilpern - Gmail
Survey :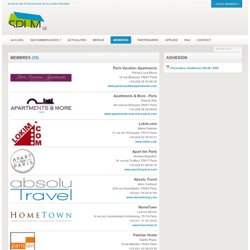 Centre Paris
Membres - Association des Professionnels de la Location Meublée - APLM
Compose Mail - mmheilpern - Gmail
Depuis un an, la Mairie de Paris fait condamner des propriétaires qu'elle accuse de faire gonfler les prix de l'immobilier. Les agences spécialisées se défendent. Tous hors la loi, ces propriétaires qui louent un logement quelques semaines par an même s'ils en déclarent les revenus? À Paris, oui. Depuis quelque temps déjà, l'interprétation juridique des textes encadrant la location de moins d'un an (voir ci-dessous) pousse la Mairie à exiger la transformation des logements concernés en locaux commerciaux. Une procédure longue et coûteuse qu'aucun propriétaire n'a menée à bien jusqu'à présent.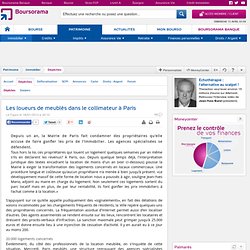 Les loueurs de meublés dans le collimateur à Paris
1inShareinShare1 Mike and I stated working on crowdSPRING in the summer of 2006. We incorporated the company in May 2007 and launched the crowdSPRING marketplace in May 2008. We've learned many important lessons along the way. In some ways, our experience is typical of other start-ups. In other ways, it is not.
Start-up Tip: Building The Budget Side Of Your Revenue Model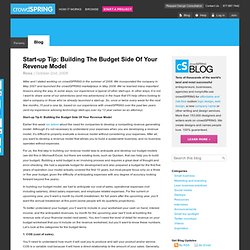 E-mail is one of the most widely used forms of communication today.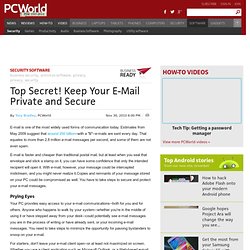 Top Secret! Keep Your E-Mail Private and Secure