Design
Party Invitations, Birthday Invitations, Party Planning, E Invitations, Halloween Invitations, Christmas Party, 40th Birthday Party, Free Email Invitations
Create-A-Scape - Home REVISED: February 13, 13 Lulu is a community for creators of remarkable works. We provide the tools for you to publish your work for personal use or for sale and distribution to others, a marketplace for the purchase of goods and services, and a site where you can participate in forums and discussion groups with like-minded creators.
CardFunk - Holiday Cards, Christmas Cards, and Free Greeting Cards with lots of Funk!
Education | Glogster
Create web comic strips online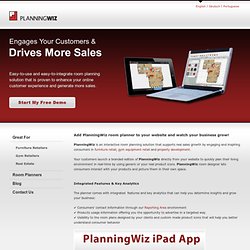 PlanningWiz is an interactive room planning solution that supports real sales growth by engaging and inspiring consumers in furniture retail, gym equipment retail and property development. Your customers launch a branded edition of PlanningWiz directly from your website to quickly plan their living environment in real-time by using generic or your real product icons. PlanningWiz room designer lets consumers interact with your products and picture them in their own space.
EZBook Desktop is both fast and easy to use! EZBook Desktop is flexible, allowing you to use photos from your photographer and candid shots from volunteers. Enlarge, reduce, rotate, crop, frame your photos — EZBook Desktop does it all!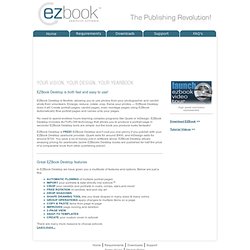 Yearbook Publishing Software
30 Beautiful Photoshop Illustration Tutorials - Six Revisions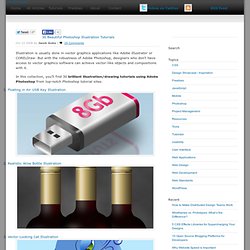 Six Revisions Skip site navigation 30 Beautiful Photoshop Illustration Tutorials Oct 12 2008 by Jacob Gube | 25 Comments Illustration is usually done in vector graphics applications like Adobe Illustrator or CORELDraw.