Design
Aviary Education - Home. Party Invitations, Birthday Invitations, Party Planning, E Invitations, Halloween Invitations, Christmas Party, 40th Birthday Party, Free Email Invitations. Create-A-Scape - Home. Title:default. Instructables - Make, How To, and DIY. CardFunk - Holiday Cards, Christmas Cards, and Free Greeting Cards with lots of Funk! The Effect Generator. Education | Glogster. Create web comic strips online. PlanningWiz Online Room Planner Software for Furniture Retailers and Manufacturers, Building Contractors, Realtors and more.
Yearbook Publishing Software. 30 Beautiful Photoshop Illustration Tutorials - Six Revisions. Six Revisions Skip site navigation 30 Beautiful Photoshop Illustration Tutorials Oct 12 2008 by Jacob Gube | 25 Comments Illustration is usually done in vector graphics applications like Adobe Illustrator or CORELDraw.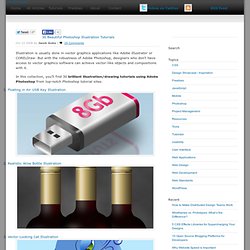 Slide - slideshows, slide shows, photo sharing, image hosting, widgets, MySpace codes, web publishing, music - Slide. Garden Planner Online.
---