Cooking
Gluten-free mixes, flour, recipes and ingredients by King Arthur Flour. What others are saying… 2012 sofi Silver Award Finalist 2012 About.com Gluten-Free Readers' Choice Award Winner.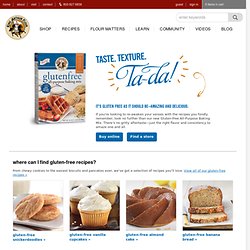 Pizza & flatbreads. King Arthur Flour's Original Cake-Pan Cake. This wartime cake has survived the intervening years for several reasons: it contains no cholesterol, it can be put together right in the pan it's baked in, and it is a dark, moist and delicious chocolate cake, despite being only about 138 calories per 2" square serving (or small wedge, from a round pan).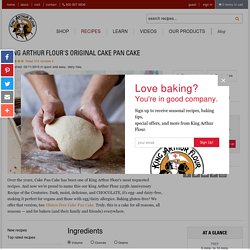 Over the years, this has been one of King Arthur Flour's most requested recipes. And, even though the "stir it all together in the pan" method is traditional, go ahead and stir everything together in a bowl, then pour into the pan, if that feels more comfortable. Follow our step-by-step photos for making this cake at our blog, Baking Banter.
---