TYPO Shop
Typo Popote - Bien utiliser les Web Fonts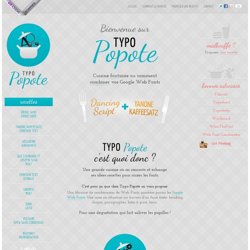 Cuisine font aisie ou comment combiner vos Google Web Fonts Typo Popote c'est quoi donc ?
We're done with the tired old fontstacks of yesteryear. The web is no longer limited, and now it's time to raise our standards. Since 2009, The League has given only the most well-made, free & open-source, @font-face ready fonts. Like any revolution, we aim to make progress, & we need help.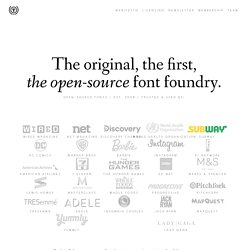 Latest Searches Latest Comments ?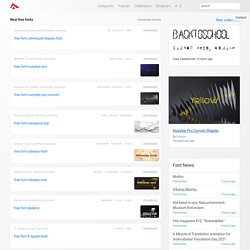 free fonts | kostenlose Schriftarten | gratuito tipos de fuentes