Crowdfunding
Raise Money for YOU! How to raise money on your donation website!
Get Funded
Raise Money Do you need to raise money for a great new business idea, project, event or cause that really matters to you? Quickly create and launch your project using our feature-rich platform that provides everything you need to Get Funded . Contribute Find projects you're interested in and help make them a success. Along with the satisfaction of helping people make their dream a reality, you will enjoy any rewards offered by fundraisers.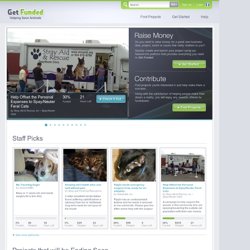 Free tools to… get ready Plan and prepare to raise money for your business using our comprehensive checklist
The world's funding platform. Fund what matters to you. Final Countdown Sports CYCLING - Support the Sport: BHB Racing in Raleigh - Crit & Cyclocross Series by Jason Epstein Raleigh, North Carolina, United States Help keep grassroots cycling in Downtown Raleigh.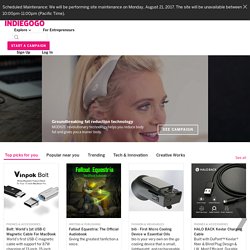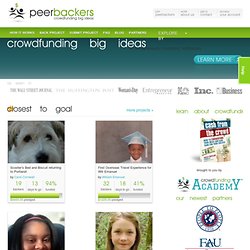 Explore By for entrepreneurs, innovators, trailblazers more projects +
CrowdFunding Bank
Startup Addict
Marketing Blabpredicts.com helps you spot Content before it's Viral Published on May 8th, 2013 | by jon.negroni