Photography Resource Info
Steve'sDigicams recent reviews Sony α7 and α... Apple iPhone 5C Nikon D3300 HD-...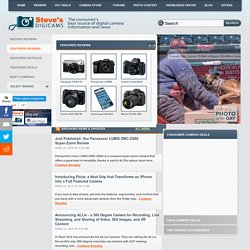 Sony A7 review: Is the best full-frame mirrorless camera also the most affordable? Featured Story Apr 18, 14:25 EDT The cat's out of the bag: When we published our A7R review last December, it was pretty obvious that its sibling, the Sony A7, would also be well-received. The two full-frame, fully-featured mirrorless cameras share so much, after all.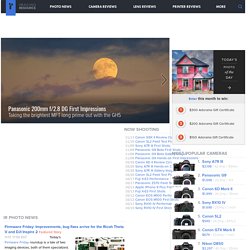 Ricoh has launched the Pentax 645Z, a medium-format camera with a 51.4 megapixel CMOS sensor. Boasting an articulated 3.2-inch LCD, top ISO of 204,800, 3 fps continuous shooting, and 1080/60i video, the 645Z is cold-resistant, dustproof and weather-resistant with 76 weather-seals. It's also compatible with the Pentax FluCard, offering wireless remote control and image sharing from the camera to a smartphone, tablet or computer.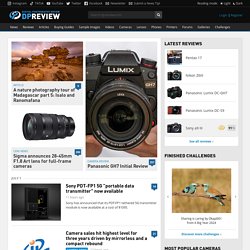 A very easy and pleasant experience. You have an excellent website and this is the second camera I have purchased from you. I'll be back!