Photos and Quotes
Ever wonder what an animal whose whole life has been dedicated to pharmaceutical research looks like when and if it is ever let out of a cage? Reports HuffPo: Forty male beagles raised inside a lab in Spain arrived in Los Angeles last week where they will be put up for adoption after being freed from captivity by the Beagle Freedom Project.The rescue mission is the largest yet for the group Animal Rescue Media Education (ARME).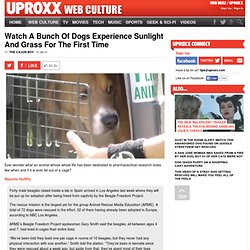 Facebook
Facebook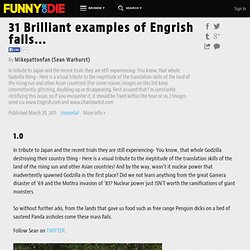 In tribute to Japan and the recent trials they are still experiencing- You know, that whole Godzilla destroying their country thing - Here is a visual tribute to the ineptitude of the translation skills of the land of the rising sun and other Asian countries! And by the way, wasn't it nuclear power that inadvertently spawned Godzilla in the first place? Did we not learn anything from the great Gamera disaster of '69 and the Mothra invasion of '83? Nuclear power just ISN'T worth the ramifications of giant monsters. So without further ado, from the lands that gave us food such as free range Penguin dicks on a bed of sauteed Panda assholes come these mass fails.
Facebook
Twenty dollars - Give A Smile A Day - Digital Journal
Wall Photos
Facebook
Wall Photos
Facebook
Facebook
Facebook
Creations from my heart <3
Facebook
Facebook
Facebook
Facebook
Facebook
- StumbleUpon
- StumbleUpon
- StumbleUpon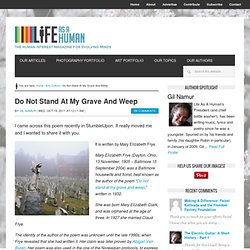 I came across this poem recently in StumbleUpon. It really moved me and I wanted to share it with you. It is written by Mary Elizabeth Frye.
- StumbleUpon
- StumbleUpon
Facebook
Out of The Box
Facebook