DIY - Sewing
Get flash to fully experience Pearltrees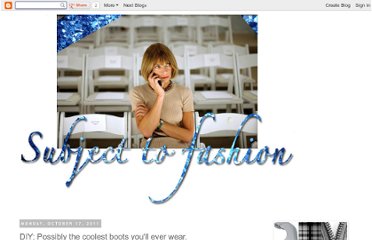 Hands down, my favorite part about looking at fashion blogs are the DIY's.
This tutorial is an old one of mine that's too good not to share again.
You'll only need basic tools to build a cold frame. Since the cold frame will be pretty large, it's best to build it outside or in a garage, or you may not get it out the door... A hand-held drill (cordless or corded) A miter saw (powered is better, but you could do it with a hand saw and miter box) A jig saw, circular saw or table saw (really, anything that can cut large sheets of plywood) A screw driver A Tape Measure A marking implement of some sort A paint brush Two, Three or Four windows, with at least one dimension in common Some 2x2s (as required) Some 2x3s (as required) Some 2x4s (as required) Some inexpensive 1/8" or 1/4" plywood Exterior wood screws (deck screws) Exterior wood-sealing paint Some galvanized or brass hinges (may not be necessary if the hinges on the windows are still good) Some big, sturdy exterior-grade handles A tube of latex sealant A common heating vent (optional) I was fortunate enough to have a lot of the materials just lying around already.