Tutorials
Written by Steve Patterson. In this Photoshop Effects tutorial, we're going to learn how to add beams of sunlight through trees, which is not only a great way to make an image look more interesting, it's also a lot easier to do than you might think, as we'll see. We'll even finish things off by making the sunbeams appear to be shining on the ground after they pass through the trees, which adds more realism to the final effect. Here's the image I'll be starting with in this Photoshop tutorial: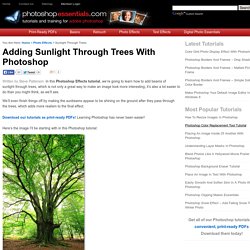 Non-Destructive Lens Flare Effect In Photoshop
Written by Steve Patterson.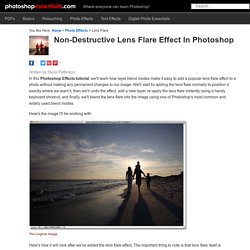 Psd to Html Tips, Tutorials and Resources
Tutorials « Categories « PSD Box
60 Best Photoshop Lighting Tutorials | psdtohtmlguide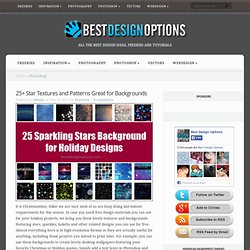 Photoshop
25+ Star Textures and Patterns Great for Backgrounds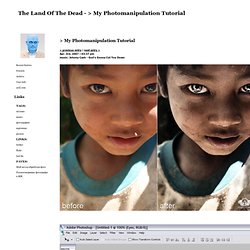 1. Откройте фотографию2. Сделайте дубликат оригинального слоя и назовите его "Eyes" (ну это чисто для удобства :)3. Поменяйте режим смешивания (blend mode) нового слоя на Screen 4. Добавьте маску для нового слоя (layer mask) и залейте её черным цветом.5.
The Land Of The Dead - > My Photomanipulation Tutorial
Photoshop
There are essential features that you can incorporate in your web page that can make a difference to its visual appearance and functionality. A particular feature or element is the… Share Aside from textures, there is a design element which a graphic artist or web designer can use to add detail and fill the background layer of a graphic, website or… In this tutorial we're going to create a nice animation that you can use in your videos as an intro or credits. The effect is inspired from the Battlefield 3…