Searchengines
Cannabis dispensaries want to be able to advertise their products using the same online channels as every other business and website. However, they're finding few opportunities to do so and Google, Twitter and Facebook aren't budging. Users on the go looking for a business's phone number in the search results expect to be able to access that number and call with a couple clicks. Is your brand leveraging the options for click to call in the search results like this top retailer? If you're still suffering from Google's Penguin update, it's important to realize that link removal isn't enough. It's time to focus on referral traffic, build up a following, and design SEO campaigns that are smart enough to weather any storm.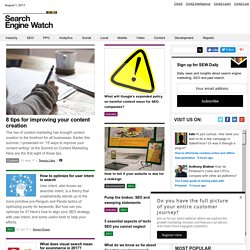 100 Search Engines in 100 Days - Internet Search Engine Table ...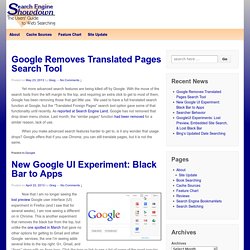 Yet more advanced search features are being killed off by Google. With the move of the search tools from the left margin to the top, and requiring an extra click to get to most of them, Google has been removing those that get little use. We used to have a full translated search function at Google, but the "Translated Foreign Pages" search tool option gave some of that functionality until recently. As reported at Search Engine Land, Google has not removed that drop down menu choice. Last month, the "similar pages" function had been removed for a similar reason, lack of use. When you make advanced search features harder to get to, is it any wonder that usage drops?