ClassTech
I'm confident that I know how I'm teaching functions in my math classroom from now on!
Classrooms of Tomorrow, Today: Kinect Math App Available for Download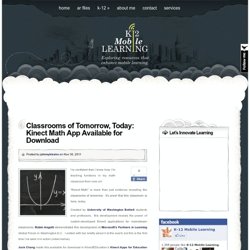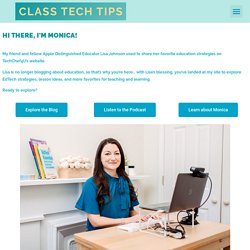 Now Serving
TechChef4u App: See the TechChef4u app Snapguide! Educator Reviews: "Wow!
BAYSIDE/PORT PHILLIP EDITION
Cloak VPN :: Push Button Security
screenshot-1861.jpg 1,046×678 pixels
ipadsinschool - Lesson Plan Template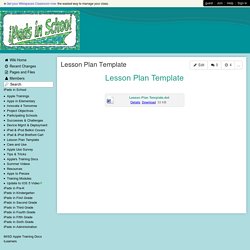 You are not a member of this wiki.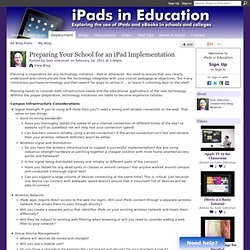 Planning is imperative for any technology initiative - iPad or otherwise.
home
Developer Quote: "The Fraction Math app can be used to teach and study fractions by solving addition, subtraction, division and multiplication problems step by step." - COST: $3.99 - RATING: 5 Stars - Categories: Education, Elementary School, Math, Middle School, Native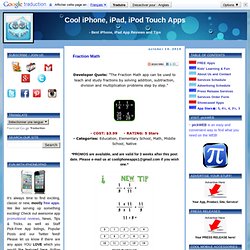 Cool iPhone, iPad and iPod Touch Apps: Fraction Math
NRICH Packages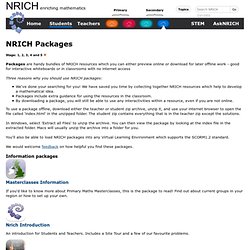 Packages are handy bundles of NRICH resources which you can either preview online or download for later offline work - good for interactive whiteboards or in classrooms with no internet access Three reasons why you should use NRICH packages: We've done your searching for you! We have saved you time by collecting together NRICH resources which help to develop a mathematical idea. Packages include extra guidance for using the resources in the classroom.
NRICH Package
The Diigo Rich Tasks list has many resources for the classroom. (Note that the list can also be played as web slides .)
Rich Tasks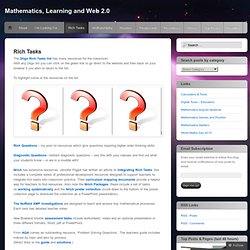 eprofile_3.1_example
Locate Secondary content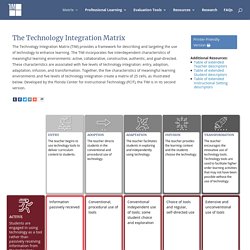 The Technology Integration Matrix (TIM) illustrates how teachers can use technology to enhance learning for K-12 students.
Blooming%20Smarts%20Master%20Planning%20Matrix
Blooms%20multiplication%20activities
BloomsTaxonomy
Christmas
05-2Bloom-16-17+Stems+for+Instruction
LF_TechSchLdr
Critical & Creative Education
Five Design Patterns for Digital Math Curricula on Vimeo