BIology
home page
The Virtual Microscope is a NASA-funded project that provides simulated scientific instrumentation for students and researchers worldwide as part of NASA's Virtual Laboratory initiative. This site serves as home base for the Imaging Technology Group's contributions to that project—namely virtual microscopes and the multi-dimensional, high-resolution image datasets they view. Currently we provide 90 samples totaling over 62 gigapixels of image data. The Virtual Microscope, which is available for free download supports functionality from electron, light, and scanning probe microscopes, datasets for these instruments, training materials to learn more about microscopy, and other related tools.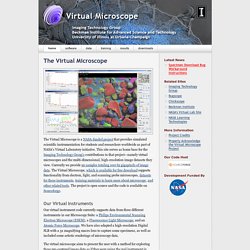 Virtual Microscope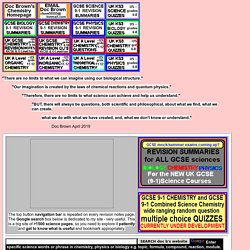 WELCOME to DOC BROWN'S SCIENCE Biology Chemistry Physics gcse igcse A level HOMEPAGE docbrown chemhelp iphone ipad notepad notebook netbook epad tablet android NOT apps
Welcome to the HOMEPAGE of 'doc b' onllne A science revision notes e-learning website including some biology and physics too – 1.
Genetics
Origami DNA Type: Classroom activity Age level:
For Teachers - Origami DNA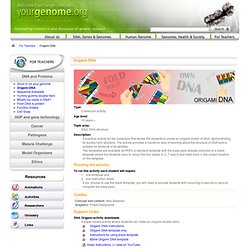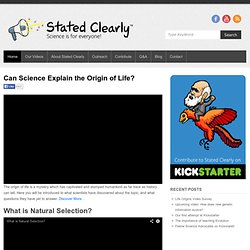 What is DNA and how does it work?
Can Science Explain the Origin of Life? The origin of life is a mystery which has captivated and stumped humankind as far back as history can tell. Here you will be introduced to what scientists have discovered about the topic, and what questions they have yet to answer. Discover More… What is Natural Selection? Natural Selection is one of Several Key Concepts in the Theory of Evolution.
Tree of Life interactive | Wellcome Trust
WSHS Science | Evolution Resources
www.techapps.net/interactives/pepperMoths.swf
evolution.berkeley.edu
Frontpage Slideshow | Copyright © 2006-2010 JoomlaWorks, a business unit of Nuevvo Webware Ltd. SAPS Student Resources Homepage Find out where a career in biology might take you with this collection of case studies - 10 biologists take us through their daily routine, share their advice and tell us how they got into their current job. Find out more
SAPS Student Resources Homepage - Science & Plants for Schools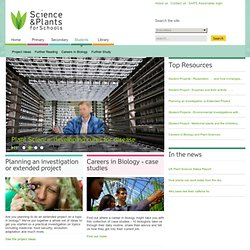 Science - Key stage 3 - Lesson plans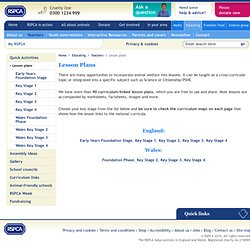 There are many opportunites to incorporate animal welfare into lessons. It can be taught as a cross-curricular topic or integrated into a specific subject such as Science or Citizenship/PSHE. We have more than 90 curriculum-linked lesson plans, which you are free to use and share. Most lessons are accompanied by worksheets, factsheets, images and more.
Biology - PhET Simulations