BIology
Home page. Virtual Microscope. WELCOME to DOC BROWN'S SCIENCE Biology Chemistry Physics gcse igcse A level HOMEPAGE docbrown chemhelp iphone ipad notepad notebook netbook epad tablet android NOT apps. Genetics. For Teachers - Origami DNA. Origami DNA Type: Classroom activity Age level: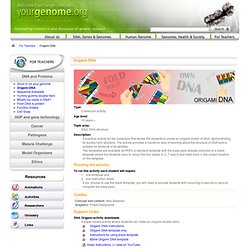 What is DNA and how does it work? Tree of Life interactive | Wellcome Trust. WSHS Science | Evolution Resources. Www.techapps.net/interactives/pepperMoths.swf. Evolution.berkeley.edu. SAPS Student Resources Homepage. Frontpage Slideshow | Copyright © 2006-2010 JoomlaWorks, a business unit of Nuevvo Webware Ltd.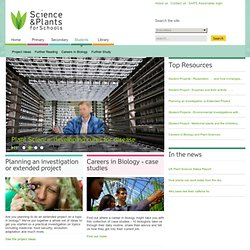 SAPS Student Resources Homepage Find out where a career in biology might take you with this collection of case studies - 10 biologists take us through their daily routine, share their advice and tell us how they got into their current job. Find out more. Science - Key stage 3 - Lesson plans. There are many opportunites to incorporate animal welfare into lessons.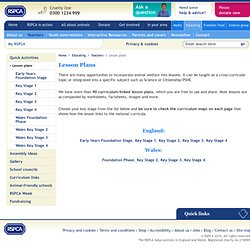 It can be taught as a cross-curricular topic or integrated into a specific subject such as Science or Citizenship/PSHE. We have more than 90 curriculum-linked lesson plans, which you are free to use and share. Most lessons are accompanied by worksheets, factsheets, images and more. Biology.
---