CrEaTiVe bLoGs
Philipp Poisel - Eiserner Steg (Klavier Version) - Offizielles Video
:: karen hofstetter ::
Vice-President, Account Group, Partner With Sid Lee since 2006 and having a passion for digital communications and content. The branded content produced by his team far surpasses the limits of traditional methods of communication. Stephane is in charge of the branded content for the whole Sid lee offices.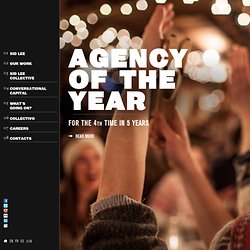 Do you work in a job where the clientele keep taking your pens? They pick it up to sign something and suddenly the pen has disappeared into oblivion. Bermuda Triangle?
Fluffy Flowers: Flower Pen Tutorial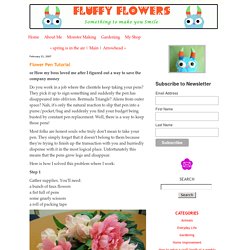 After two days at Design Trade in Copenhagen I spotted a lot of nice products that we can expect to see in stores this Spring/Summer. Here are ten of my favorites from the fair: 1. The "Bloom" vases from Anne Black give me exactly the spring feeling that I´m looking for!
BLOG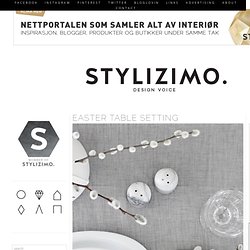 Brain's Fairy Aiding Inventions - Samantha Bryan » Home
Guys!!! This is my new favorite overlay set... I just finished it up this morning.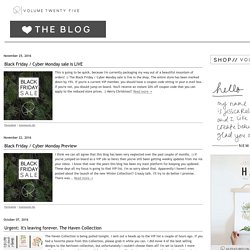 vol.25
Do Something Pretty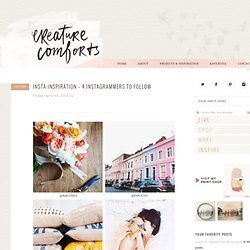 My house is much like a person; in that it is filled with plenty of quirks and faults, but I am determined to love it regardless. That doesn't mean that I can't find ways to improve it however…and the simplest and most dramatic way that I've found to do that is with the magic of paint. After moving in last Spring, I started dreaming of two easy paint-related mini makeovers that I wanted to try. So when Valspar Paint got in touch and asked if I would like to use their paints on any upcoming home paint projects, I jumped at the opportunity. The two projects I decided to take on were: Project 1: Adding a pop of color to the inside of my kitchen cabinets…inspired by this lovely image from A Beautiful Mess (they used Valspar paint too).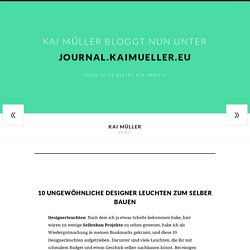 Designerleuchten: Nach dem ich ja etwas Schelte bekommen habe, hier wären zu wenige Selbstbau Projekte zu sehen gewesen, habe ich als Wiedergutmachung in meinen Bookmarks gekramt, und diese 10 Designerleuchten aufgetrieben. Darunter sind viele Leuchten, die ihr mit schmalem Budget und etwas Geschick selber nachbauen könnt. Bei einigen der "Designerleuchten" (ich mag dieses Wort irgendwie nicht) gibt es konkrete Bauanleitungen, andere sind eher als Inspiration gedacht. Designerleuchte "MilkyWay" Alexander Reh zeigt auf seiner Seite eine hübsche Variante einer "Designerleuchte" im Kronleuchter-Style.
10 ungewöhnliche Designer Leuchten zum selber bauen - StyleSpion
The Making - Our Project Artists
The Making recruits professional artists based on their skills and experience to help deliver many of its programmes and activities. If you are interested in working with us or finding out more about any of our featured project artists please contact Simon Taylor or Jenny Bethell Tom Barnett Ceramics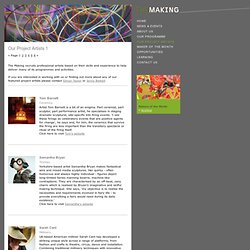 Grapefruit and Lemon Salt Scrub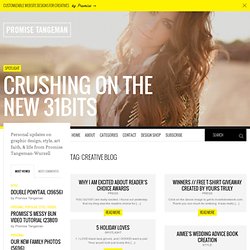 My name is Promise Tangeman-Wurzell and I am currently located in the LA area with my husband Brian and our puppy son, Parker. I am the founder and art director of Promise Tangeman Creative, a boutique graphic and web design studio for creative businesses, and also the founder and designer of SiteHouse Designs, a web design shop offering completely customizable website themes thanks to a drag and drop web creating software, called Showit. In 2012, I stepped out to create a workshop for creative business owners called GO LIVE.
PROMISE TANGEMAN ART & DESIGN | Tag Archive | creative blog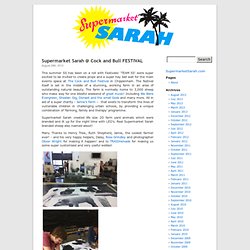 Supermarket Sarah
Supermarket Sarah @ Cock and Bull FESTIVAL August 29th, 2013 This summer SS has been on a roll with Festivals! 'TEAM SS' were super excited to be invited to create props and a super hay bail wall for the main events space at The Cock and Bull Festival in Chippenham. The festival itself is set in the middle of a stunning, working farm in an area of outstanding natural beauty.
I rarely do an inspiration Monday on a specific item but I just couldn't help myself with this one. Sometimes you just need that starting point, a spark to to ignite your inspiration, and a simple bottle cap can be just that. Bottle Cap jewelry has been trending for several years now and continues to grow in popularity. Why is this? Many reasons come to mind, but personally I think it's because bottle caps are fun, they are a casual take on jewelry design, light in spirit and smile-inducing.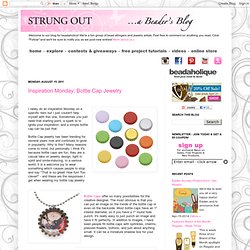 Strung Out: Inspiration Monday: Bottle Cap Jewelry
I'm loving this new series and I've heard from so many of you via comments, emails, FB……that you also love it! Last week my conversation was with the talented Brittany from Pretty Handy Girl. This week, I am interviewing the amazing Victoria from Victoria Elizabeth Barnes. The minute…..no…… the second I started reading her blog, I fell in love with her. I don't even know how I bumped into her, but her wit, charm and tenacity pulled me in.
artverwandt
Oh So Crafty
Dana´s Fashion Blog Mode Blog Trends, Fashion- und Mode-Styling-Tipps, DIY Tutorials