CrEaTiVe bLoGs
Philipp Poisel - Eiserner Steg (Klavier Version) - Offizielles Video
:: karen hofstetter ::
The Pretty Blog | Wedding Blog South Africa | Wedding Venues | Wedding Inspiration
Do you work in a job where the clientele keep taking your pens? They pick it up to sign something and suddenly the pen has disappeared into oblivion. Bermuda Triangle?
Fluffy Flowers: Flower Pen Tutorial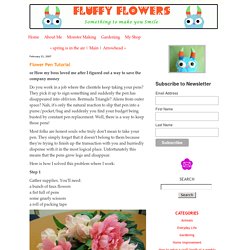 We have a very small hallway in our house, and I needed to make it look bigger and to make it more practical.
BLOG
Brain's Fairy Aiding Inventions - Samantha Bryan » Home
He is our new kitty. Our last cat Rikku was ran over by a car a couple of weeks after we moved in... we were all sad. Unfortunately, Trin found her after getting off the bus.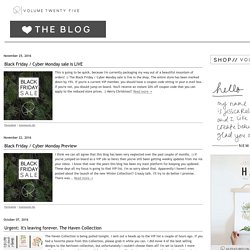 vol.25
Do Something Pretty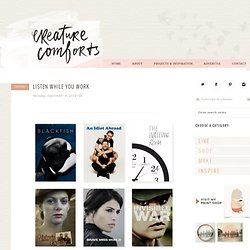 Home - Creature Comforts - daily inspiration, style, diy projects + freebies
I don't find myself easily swayed by Halloween-themed products, but when I came across Hoxton Street Monster Supplies the other day I was excited to find something "Halloween-appropriate" that finally sparked by interest. Hand me a box of Cubed Earwax (cream caramels) or a bottle of Salt Made from Tears of Sorrow (sea salt with lavender) in vintage inspired packaging as lovely as this and I'm sold. Ooo...the tin of Night Terrors (chewing gum) looks good!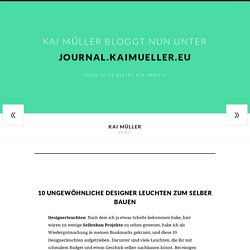 Designerleuchten : Nach dem ich ja etwas Schelte bekommen habe, hier wären zu wenige Selbstbau Projekte zu sehen gewesen, habe ich als Wiedergutmachung in meinen Bookmarks gekramt, und diese 10 Designerleuchten aufgetrieben.
10 ungewöhnliche Designer Leuchten zum selber bauen - StyleSpion
The Making - Our Project Artists
The Making recruits professional artists based on their skills and experience to help deliver many of its programmes and activities.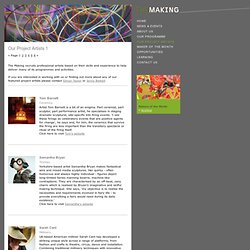 Grapefruit and Lemon Salt Scrub
PROMISE TANGEMAN ART & DESIGN | Tag Archive | creative blog
VISUAL MERCHANDISING | ART / FUN
Supermarket Sarah
I rarely do an inspiration Monday on a specific item but I just couldn't help myself with this one.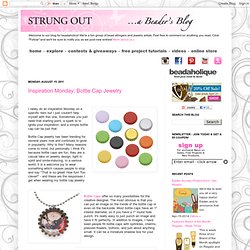 Strung Out: Inspiration Monday: Bottle Cap Jewelry
DIY
artverwandt
Pillow!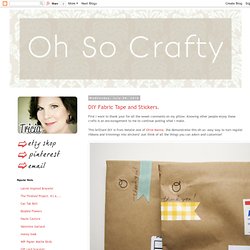 Oh So Crafty
Dana´s Fashion Blog Mode Blog Trends, Fashion- und Mode-Styling-Tipps, DIY Tutorials