Doodle
old loft: web design & development
HTML5 Lab » Cięcie layoutów / projektów graficznych z PSD + kodowanie stron do HTML5/CSS3
Hostbox: Hosting Made Simple!
World of Social
CSS Piffle - Designing beautiful interfaces without writing any code
Simply, we are a Christian owned and operated web design firm, located in the heart of North Carolina. Our heart is for the Church, so we decided to combine our knowledge, skills and experience to create a way for all ministries to have a great web presence.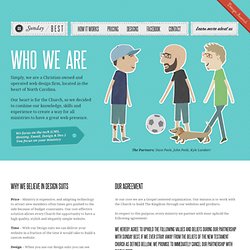 Websites for Every Church and Ministry | Sunday Best Websites
Redirect Digital Marketing | Full Interactive Ideas
Neighborhood Studio
Bord
No matter where you are, or what you want to focus on right now, Things makes it easy to find exactly the right to-dos. You can add tags to your to-dos, like "Home", "Errands", or "High".
Things for iPhone and iPod touch | Cultured Code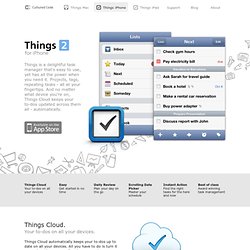 Web apps, Android apps, iPhone and iPad apps and now, with the release of Mac apps, the world appears to be going app crazy!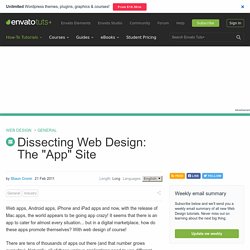 Dissecting Web Design: The App Site