MakerBot 3D Scanner
3D scanCloud ThreePhase taylorsgoodman's Channel‬‏
Downloads - structured-light - Utilities for structured light scanning.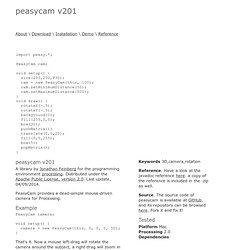 PeasyCam
peasycam v201 A library by Jonathan Feinberg for the programming environment processing. Distributed under the Apache Public License, version 2.0. Last update, 04/09/2014. PeasyCam provides a dead-simple mouse-driven camera for Processing.
About controlP5 is a library written by Andreas Schlegel for the programming environment processing. Last update, 12/23/2012. ControlP5 is a GUI and controller library for processing that can be used in authoring, application, and applet mode. Controllers such as Sliders, Buttons, Toggles, Knobs, Textfields, RadioButtons, Checkboxes amongst others are easily added to a processing sketch.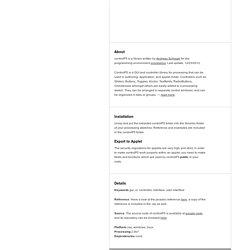 processing GUI, controlP5