Google+
Google+ Statistics on SocialStatistics.com
What Do You Think of Google+? [POLL]
Google has unveiled its answer to Facebook: Google+ . Will it give the king of social networking a run for its money, or will it fall flat like some of the search giant's previous attempts at social?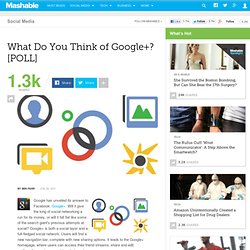 Using Google+?
A Closer Look at Google's Facebook Competitor [VIDEOS]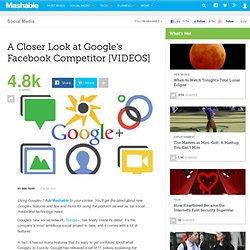 Guide updated January 18, 2012 Google+ : It's the hot social network on the block.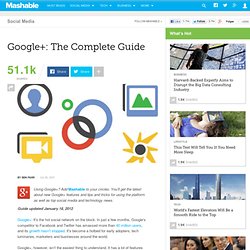 ‪Beginners Guide to Google Plus‬‏