Fantasy Artists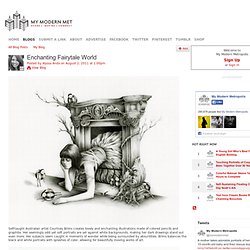 Self-taught Australian artist Courtney Brims creates lovely and enchanting illustrations made of colored pencils and graphite. Her seemingly odd yet soft portraits are set against white backgrounds, making her dark drawings stand out even more. Her subjects seem caught in moments of wonder while being surrounded by absurdities. Brims balances the black and white portraits with splashes of color, allowing for beautifully moving works of art. Courtney Brims' website via [Hi Fructose]
Enchanting Fairytale World
Glimpse of Summer by Linda Bergkvist
Fantasy and SciFi Artworks
Welcome to FrankFrazetta.org Don't forget to check out the official website at FrankFrazetta.net! There are several ways view the images in the gallery.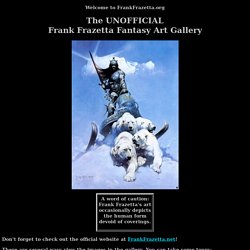 Here's a slide show look at the historic, first ever published work of Frank Frazetta. In collaboration with Baily Publishing artist, John Giunta the young artist produced this story showcasing one of his characters, "Snowman." The 7 page story appeared in Tally Ho comics, and was published in December of 1944, when Frazetta was only 15 years old. When asked about the book,Frank recalled:"All I did was one story, I was the kid who created the character. I did the pencils, and Giunta did the inking.
Boris Vallejo - Featured ArtsForge Gallery
silly little art blog
Tiffany Bozic
Arthur Rackham art print, Undine Lost in the Danube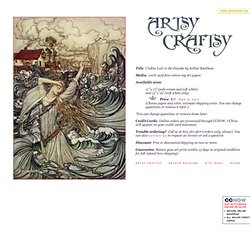 Title: Undine Lost in the Danube by Arthur Rackham. Media: 100% acid-free cotton rag art paper. Available sizes: 11" x 17" (pale cream and soft white) and 13" x 19" (soft white only) Price: $77 (Choose paper and color, estimate shipping costs.
Awesome Illustrations by Jang Keun Chul Artworks – I.D. 22
Details Techniques:Ads: Kamil Murzyn, a CG artist from Poland, tells us about his work in CG field. Hi, Kamil!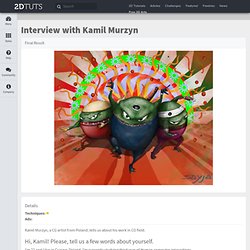 Interview with Kamil Murzyn | Painting.DTuts - Free Tutorials by Digital Painting and Mattepainting