Blogs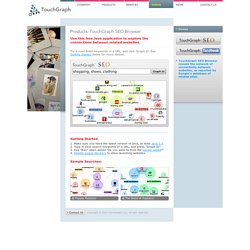 Use this free Java application to explore the connections between related websites. Try it now! Enter keywords or a URL, and click 'Graph it!' See Getting Started below for more details. Getting Started Make sure you have the latest version of java, at least Java 1.5 Type in your search keywords or a URL, and press "Graph It!"
Web Publishing: Geek to Live: Improve your web site with Google
by Gina Trapani In my ten years of building web sites, I've tried practically every free web site stats analyzer under the sun - and none has come close to the utility, richness and depth of Google Analytics. Formerly pay-for, commercial product Urchin, Google's on the road to making made Analytics free for any web publisher with a Google Account. Using the data Google Analytics provides, you can make informed editorial, navigational and page design decisions to boost your site's traffic and effectiveness. Google Analytics has tons of features that could fill a series of articles, but today I'll just point out a few of the useful ones that can help you improve your web site and find out more about your visitors.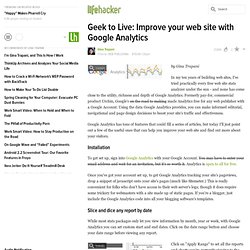 BlogCatalog
Top 100 Blog Tips of All Time | Mextena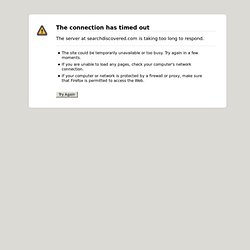 About Mextena Mextena is a 4 year old internet firm empowering more than a hundred blogs, micro sites and websites. Apart from managing few of them ourselves, we also invest in internet ventures with good potential. Here in this website we showcase a handful of growing web properties that needs a little push. Let us fuel your ideas? Do you have a great business idea that needs a start-up funding?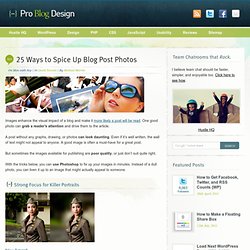 Images enhance the visual impact of a blog and make it more likely a post will be read . One good photo can grab a reader's attention and drive them to the article. A post without any graphs, drawing, or photos can look daunting .