Blogs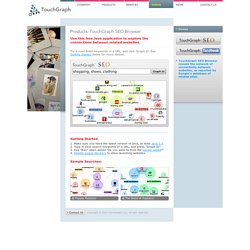 Use this free Java application to explore the connections between related websites. Try it now! Enter keywords or a URL, and click 'Graph it!' See Getting Started below for more details. Getting Started Make sure you have the latest version of java, at least Java 1.5 Type in your search keywords or a URL, and press "Graph It!"
Sally Frater is Art21's writer-in-residence through January 31, 2014. An independent curator and writer, Frater has organized exhibitions for the Justina M. Barnicke Gallery at the University of Toronto, Ontario; A Space Gallery, Vancouver, British Columbia; and McMaster Museum of Art, Hamilton, Ontario, among other venues. Her writing has appeared in Artforum online, NKA: Journal of Contemporary African Art, Prefix Photo, Border Crossings, C Magazine, Fuse, Blackflash Magazine, Women and Environments International, and Canadian Art; and catalogues for the Studio Museum in Harlem, and the Art Gallery of Greater Victoria. Frater recently completed residencies at Project Row Houses and the Museum of Fine Arts in Houston, Texas.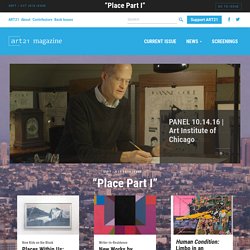 Web Publishing: Geek to Live: Improve your web site with Google
SExpand by Gina Trapani In my ten years of building web sites, I've tried practically every free web site stats analyzer under the sun - and none has come close to the utility, richness and depth of Google Analytics. Formerly pay-for, commercial product Urchin, Google's on the road to making made Analytics free for any web publisher with a Google Account. Using the data Google Analytics provides, you can make informed editorial, navigational and page design decisions to boost your site's traffic and effectiveness.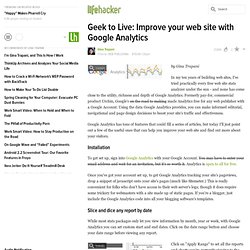 BlogCatalog
Top 100 Blog Tips of All Time | Mextena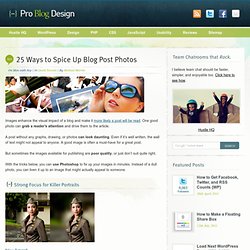 Images enhance the visual impact of a blog and make it more likely a post will be read. One good photo can grab a reader's attention and drive them to the article. A post without any graphs, drawing, or photos can look daunting.