Blogs
Google Touchgraph. Use this free Java application to explore the connections between related websites.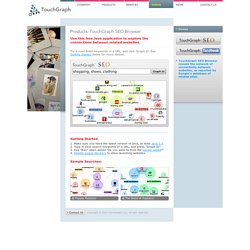 Try it now! Enter keywords or a URL, and click 'Graph it!' See Getting Started below for more details. Getting Started Make sure you have the latest version of java, at least Java 1.5 Type in your search keywords or a URL, and press "Graph It! " WebMarketing Blog tips. Art21 Blog.
Web Publishing: Geek to Live: Improve your web site with Google. BlogCatalog. Blog Web Design. Graphic Blog, Tips and Jobs. Top 100 Blog Tips of All Time | Mextena. Pro Blog Design. Images enhance the visual impact of a blog and make it more likely a post will be read.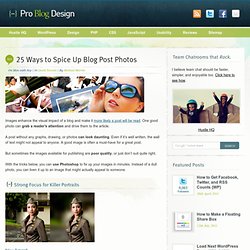 One good photo can grab a reader's attention and drive them to the article. A post without any graphs, drawing, or photos can look daunting. COOL Bloggers.
---