Fashion
Win a Prom Dress With Pinterest! | uv blog. Jeans - Designer Jeans - Top Brand Jeans | Zafu.com. Women's Dresses, Skirts, Blouses, Casual Dresses and Women's Apparel | Shabby Apple. Gabbiano on Fashion Served. Papilio 2010 on Fashion Served. Peacock Arch Tag. As Seen On Glamour Arch Tags© are patent pending and are a one of a kind sticker for your sole.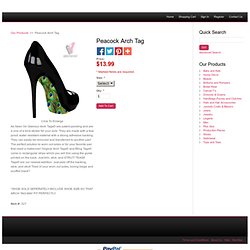 They are made with a tear proof, water resistant material with a strong adhesive backing. They can easily be removed and transferred to another pair! The perfect solution to worn out soles or for your favorite pair that need a makeover! Original Arch Tags© and Bling Tags© come in rectangular strips which you will trim using the guide printed on the back. Jovani 4692 Dress. If you want to stand out and be seen from the crowd, try this Jovani 4692 peacock inspired dress.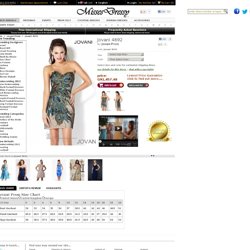 The strapless cocktail dress showcases a sweetheart neckline that bares the lovely neck and shoulders. It has a fitted bodice and a straight skirt to emphasize the figure. The dress is wonderfully decorated in a beautiful peacock applique and glittering sequins that will make you stand out. Miss Selfridge - party dresses, blouses, trousers, skirts, petite clothing - going out trends. Martini with Olives please! by Anne. Cocktail Dresses|Party Dresses|Special Occasion Dresses by WhiteAzalea. Dress (Ball Gown) M1062-22C Leatherette Studded Spike Wedge Bootie.
S - Men's Clothing - Jeans, Pants, Shirts, Trucker Jackets, & More. Tops : Spotted Moth, Chic and sweet clothing and accessories for women. Dress, Evening. When Chanel reopened her design house following World War II, she faced the task of reinterpreting and updating her signature design elements for the post-War era.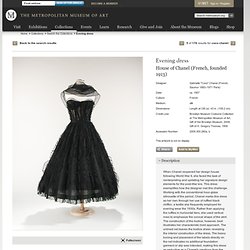 This dress exemplifies how the designer met this challenge. Working with the conventional hour-glass silhouette of the period, Chanel marks this dress as her own through her use of ruffled black chiffon, a textile she frequently employed for evening wear the 1930s. Rather than applying the ruffles in horizontal tiers, she used vertical rows to emphasize the conical shape of the skirt. The construction of the bodice, however, best illustrates her characteristic bold approach. The unlined net leaves the bodice sheer, revealing the interior construction of the dress. Indie Shoes and Footwear - Threadsence.com.
Luxury Lane Soap — Products. 2012 Prom Dresses | Unique Vintage | We carry the highest quality, largest variety of prom dresses and pinup clothing. | Cocktail, Evening, Pinup Dresses.
---