Torrents
What's a Private BitTorrent Tracker, and Why Should I Use One?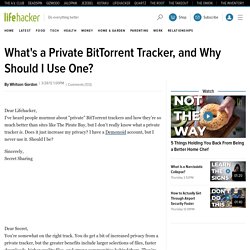 Dear Lifehacker, I've heard people murmur about "private" BitTorrent trackers and how they're so much better than sites like The Pirate Bay, but I don't really know what a private tracker is . Does it just increase my privacy? I have a Demonoid account, but I never use it.
Rating: 5.9/ 10 (235 votes cast) Popular Tags dating celebrities information music movies online fans photos law firm calories movie download free travel date jobseekers law firms diet vacation singles job tips education games students kids friends life insurance employers songs lawyers training jobs practice areas job lists health insurance news children business videos
The Best Ebook Torrent Sites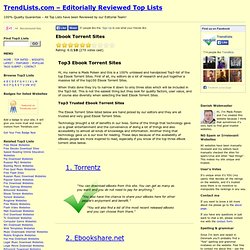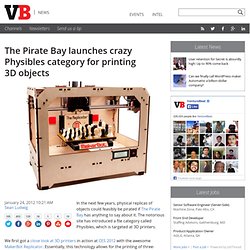 In the next few years, physical replicas of objects could feasibly be pirated if The Pirate Bay has anything to say about it.
The Pirate Bay launches crazy Physibles category for printing 3D objects
What Would It Take For You to Stop Pirating?
ART 404 - WORK
The Pirate Bay - The world's most resilient bittorrent site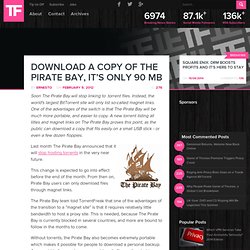 Download a Copy of The Pirate Bay, It's Only 90 MB
Soon The Pirate Bay will stop linking to .torrent files. Instead, the world's largest BitTorrent site will only list so-called magnet links. One of the advantages of the switch is that The Pirate Bay will be much more portable, and easier to copy.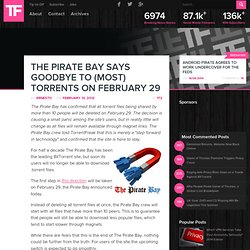 The Pirate Bay has confirmed that all torrent files being shared by more than 10 people will be deleted on February 29. The decision is causing a small panic among the site's users, but in reality little will change as all files will remain available through magnet links.
The Pirate Bay Says Goodbye to (Most) Torrents on February 29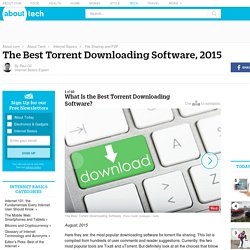 1. Tixati Tixati is a slick and fast torrent program authored by the architect of the WinMiX OpenNap program.
A Beginner's Guide to BitTorrent - Videos & Guides - Help - µTorrent
Help Videos & Guides Beginner's Guide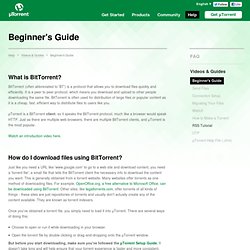 BitTorrent, Explained. on Vimeo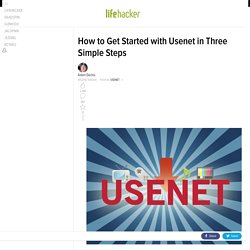 Usenet is a wonderful service for finding and downloading digital media, giving you speed and reliability you won't find with other file-sharing options—like, say, BitTorrent.