Power
10 Powerful Success Strategies. If you're serious about creating lasting and significant change in your world – as opposed to merely thinking and talking about it for another year – there are a few things you might want to do in order to help make those intentions a reality… 1.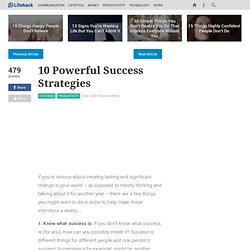 Know what success is. If you don't know what success is (for you), how can you possibly create it? Success is different things for different people and one person's success (a pregnancy for example) might be another person's catastrophe. 10 Ways to be More Powerful. Contributed by CEO Coach Henna Inam Many women I work with have a love-hate relationship with Power.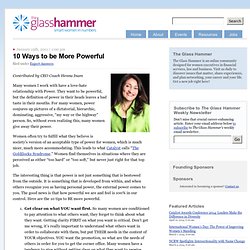 They want to be powerful, but the definition of power in their heads leaves a bad taste in their mouths. How to Become Powerful. Bow to the Powerful Everyone at the bank was watching him silently while the bomb specialist was trying to deactivate the bomb.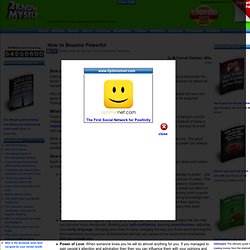 Whenever he asked for something everybody did their best to get it and whenever he talked all became quit just to listen to his words Why do you think those people were acting that way?
---