Online Lists
Turn Your Keychain into a Pocketable Toolbox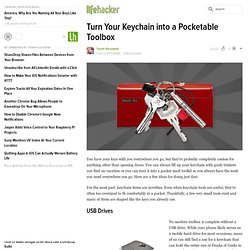 I had one of those (minus the stars), but I wasn't really convinced: It can be used to create high detail aerodynamic models... Size is too small for a "high detailed" model. And aerodynamic? Mine usually fell to the floor with the elegance of a rock.
Robot For President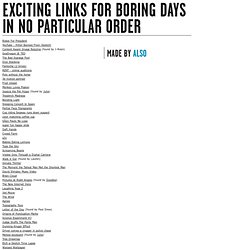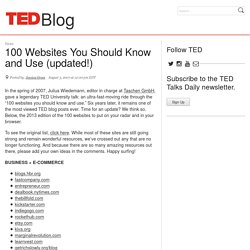 Entertainment Meet David Peterson, who developed Dothraki for Game of Thrones There are seven different words in Dothraki for striking another person with a sword.
5 Unique and Interesting Websites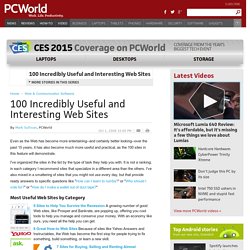 Even as the Web has become more entertaining--and certainly better looking--over the past 15 years, it has also become much more useful and practical, as the 100 sites in this feature will demonstrate. I've organized the sites in the list by the type of task they help you with. It is not a ranking; in each category I recommend sites that specialize in a different area than the others. I've also mixed in a smattering of sites that you might not use every day, but that provide ready answers to specific questions like "How can I learn to rumba?" or "Who should I vote for?"
01 Aug 2012 The 101 Most Useful Websites on the Internet is a frequently updated list of lesser-known but wonderful websites and cool web apps. couch mode print story Presenting the 101 most useful websites of 2012. These sites, well most of them, solve at least one problem really well and they all have simple web addresses (URLs) that you can memorize thus saving you a trip to Google.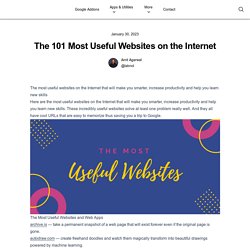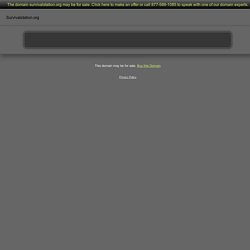 May 16 2010 If you value your rapidly disappearing privacy while surfing the Internet you need to know about these tools. Whether you want to protect yourself from snoopers, want to spy on those out to get you, or want to be able to track trends that you know will lead to something big, then these tools will help you get the job done. The best part about them is they are FREE!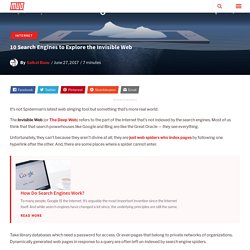 The Invisible Web refers to the part of the WWW that's not indexed by the search engines. Most of us think that that search powerhouses like Google and Bing are like the Great Oracle"¦they see everything. These days you can find all sorts of things online, from audio books to flash files, from sound effects to CSS templates. Below we compiled a list with over 100 download sites that serve that purpose. We will also try to keep the list updated, so if your favorite download site is not here, let us know about it with a comment.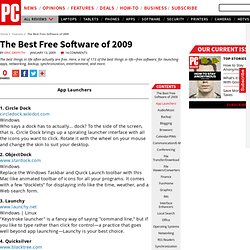 The Best Free Software of 2009 - App Launchers
The best things in life often actually are free. Here, a list of 173 of the best things in life—free software, for launching apps, networking, backup, synchronization, entertainment, and more. App Launchers 1. Circle Dockcircledock.wikidot.comWindows Who says a dock has to actually... dock?