Literature
Can I Learn to Read Faster and Get Through My Backlog of Books?
Dear Lifehacker, Over the years I've collected hundreds of books I want to read, but no matter what I do they just keep piling up. Is there a way I can read faster and get through this backlog quickly? Sincerely, Buried Under Bradbury Dear BUB, We certainly understand your pain.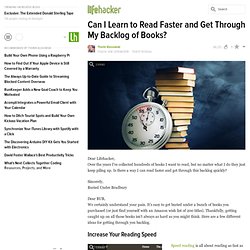 Antiquarian, Rare and Used Books, Giclee Prints - Baldwin's Book Barn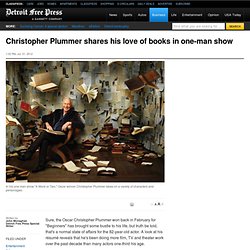 In his one-man show "A Word or Two," Oscar winner Christopher Plummer takes on a variety of characters and personages. Written by John Monaghan Detroit Free Press Special Writer Filed Under
Christopher Plummer shares his love of books in one-man show | Arts
Book Reviews by Critics | Find your next book!
Eterna Cadencia