Automation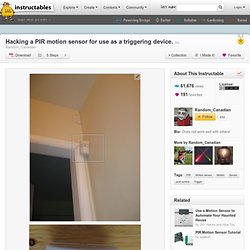 Hacking a PIR motion sensor for use as a triggering device.
If this is a used or surplus device you should check the operation before using. Remove the top cover and examine your sensor. My sensor uses a 12 V DC supply for operation.
Berkeley Ridiculously Automated Dorm (BRAD)
Control Windows Media Center with Your Voice
DIY Voice Activated Home Automation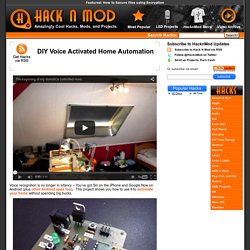 Voice recognition is no longer in infancy – You've got Siri on the iPhone and Google Now on Android (plus other Android apps too). This project shows you how to use it to automate your home without spending big bucks. The core of this project is a VRBot speech recognition module.
Voice Controlled Home Automation
Who wouldn't want a home controlled by your voice commands?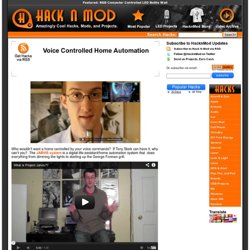 Install the Linux based OpenWRT firmware on the router.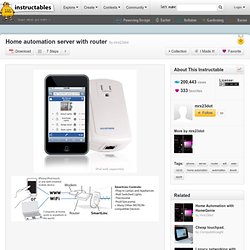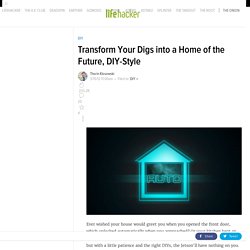 Ever wished your house would greet you when you opened the front door, which unlocked automatically when you approached? Or your kitchen kept an inventory of everything inside it?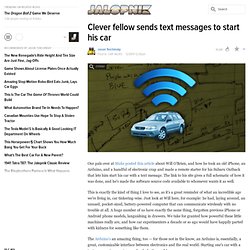 Clever fellow sends text messages to start his car
Arduino has its place. If you need to rapidly prototype something or fire off a one of a kind item where packaging isn't a concern; it is a decent go-to. If you need ultra low power consumption you can use something like TIs MSP430 line, which are available with built in wireless.
We love to automate things in our home here at Lifehacker, and it turns out that with just a router, an Arduino, and an RF switched outlet, you can control pretty much any electrical device you want from your smartphone or computer.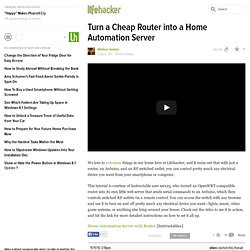 Beware of the legal requirements.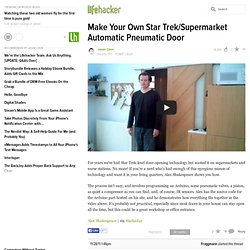 Make Your Own Star Trek/Supermarket Automatic Pneumatic Door