Automation
Hacking a PIR motion sensor for use as a triggering device.
Berkeley Ridiculously Automated Dorm (BRAD)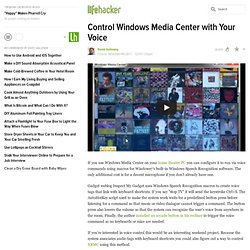 If you use Windows Media Center on your home theater PC you can configure it to run via voice commands using macros for Windows7's built-in Windows Speech Recognition software. The only additional cost is for a decent microphone if you don't already have one. Gadget weblog Inspect My Gadget uses Windows Speech Recognition macros to create voice tags that link with keyboard shortcuts.
Control Windows Media Center with Your Voice
DIY Voice Activated Home Automation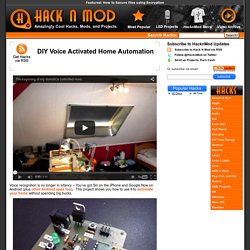 Voice recognition is no longer in infancy, especially since Siri just launched on the new iPhone 4S (although similar technology is available on Android too ). This project shows you how to use it to automate your home without spending big bucks. The core of this project is a VRBot speech recognition module.
Voice Controlled Home Automation
Who wouldn't want a home controlled by your voice commands?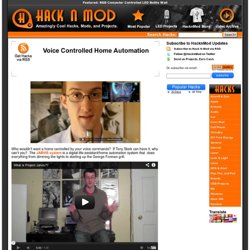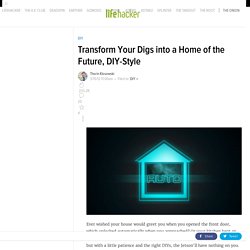 Ever wished your house would greet you when you opened the front door, which unlocked automatically when you approached? Or your kitchen kept an inventory of everything inside it?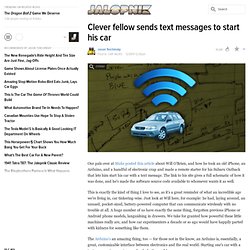 Clever fellow sends text messages to start his car
Arduino has its place. If you need to rapidly prototype something or fire off a one of a kind item where packaging isn't a concern; it is a decent go-to. If you need ultra low power consumption you can use something like TIs MSP430 line, which are available with built in wireless.
We love to automate things in our home here at Lifehacker, and it turns out that with just a router, an Arduino, and an RF switched outlet, you can control pretty much any electrical device you want from your smartphone or computer.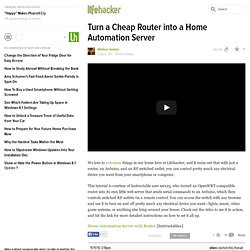 For years we've had Star Trek-level door-opening technology but wasted it on supermarkets and nurse stations.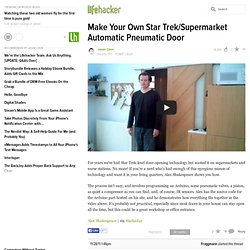 Make Your Own Star Trek/Supermarket Automatic Pneumatic Door