Alternatives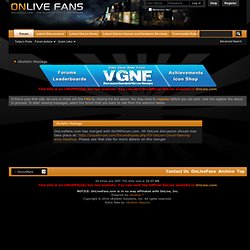 Sick of waiting for onlive to live up to broken promises for Onlive Desktop for mac?
How to run Onlive Desktop on mac *unofficially*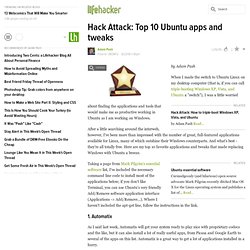 by Adam Pash When I made the switch to Ubuntu Linux on my desktop computer (that is, if you can call triple-booting Windows XP, Vista, and Ubuntu a "switch"), I was a little worried about finding the applications and tools that would make me as productive working in Ubuntu as I am working on Windows.
If your hard drive is starting to fill up, you may be wondering what exactly is taking up all that space. That's where a disk space analyzer comes in: it scans your disk and shows you, in graphical form, where all that space is being wasted, giving you an idea of where to start cleaning.
The Best Disk Space Analyzer for Windows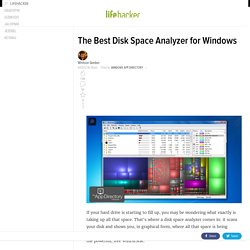 Windows Explorer is hardly the perfect tool for advanced file management, and Windows users have a ton of alternatives available. The decision is a difficult one, but if we had to recommend one file browser, we'd pick Xplorer 2 for Windows.
App directory News, Videos, Reviews and Gossip - Lifehacker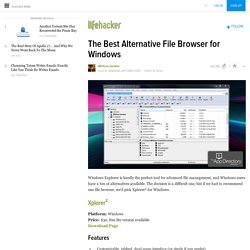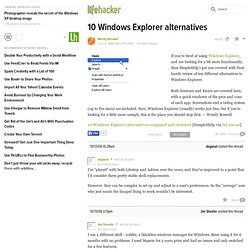 If you're tired of using Windows Explorer , and are looking for a bit more functionality, then SimpleHelp's got you covered with their handy review of ten different alternatives to Windows Explorer.
10 Windows Explorer alternatives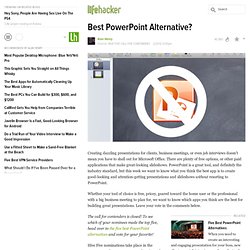 Best PowerPoint Alternative?
Creating dazzling presentations for clients, business meetings, or even job interviews doesn't mean you have to shell out for Microsoft Office. There are plenty of free options, or other paid applications that make great-looking slideshows. PowerPoint is a great tool, and definitely the industry standard, but this week we want to know what you think the best app is to create good-looking and attention-getting presentations and slideshows without resorting to PowerPoint.
Movie Maker News, Videos, Reviews and Gossip - Lifehacker