Alternatives
How to run Onlive Desktop on mac *unofficially*
Unless anyone knows a better way to add a context menu to Windows Explorer for WinDirStat, I recommend this registry code (modified from SpaceSniffer's suggestion.) Copy to NotePad, save with a .reg extension, and execute. Works like a charm for me in Windows 7. (Note: "applications\\WinDirStat" is the directory path i keep WinDirStat in.) Windows Registry Editor Version 5.00 [HKEY_CLASSES_ROOT\Folder\shell\Scan_with_WinDirStat]
The Best Disk Space Analyzer for Windows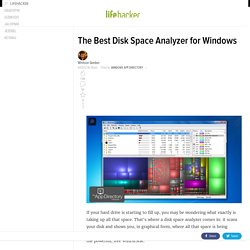 I tried this combination in the past, thinking it would be a nice compromise. However, I experienced some pretty slow performance with this combination, and it could be due to most operations being performed with a slow NAS. I'm curious to know if you experienced any similar issues and how you may have resolved them.
App directory News, Videos, Reviews and Gossip - Lifehacker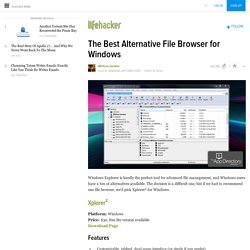 10 Windows Explorer alternatives
Best PowerPoint Alternative?
Movie Maker News, Videos, Reviews and Gossip - Lifehacker