Alternatives
How to run Onlive Desktop on mac *unofficially*
If your hard drive is starting to fill up, you may be wondering what exactly is taking up all that space. That's where a disk space analyzer comes in: it scans your disk and shows you, in graphical form, where all that space is being wasted, giving you an idea of where to start cleaning. Our favorite analyzer is the powerful, free WinDirStat. WinDirStat Platform: Windows Price: Free Download Page Features
The Best Disk Space Analyzer for Windows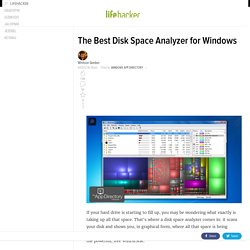 SExpand Windows Explorer is hardly the perfect tool for advanced file management, and Windows users have a ton of alternatives available. The decision is a difficult one, but if we had to recommend one file browser, we'd pick Xplorer2 for Windows.
App directory News, Videos, Reviews and Gossip - Lifehacker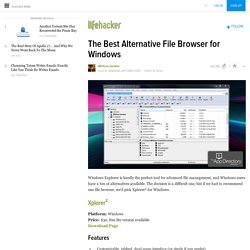 10 Windows Explorer alternatives
Best PowerPoint Alternative?
Movie Maker News, Videos, Reviews and Gossip - Lifehacker