Techniques
Jeu de mailles, les loisirs créatifs autour des arts du fil. KNIT JOGLESS STRIPES. | Comment tricoter une augmentation ? | in the loop. Si vous souhaitez tricoter autre chose que des carrés ou des rectangles, vous avez besoin d'apprendre à tricoter une augmentation.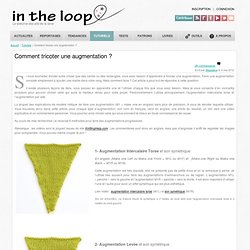 Faire une augmentation consiste simplement à ajouter une maille dans votre rang. Mais comment faire ? Cet article a pour but de répondre à cette question. | Relever les mailles | in the loop. Aujourd'hui nous allons voir ensemble comment relever les mailles !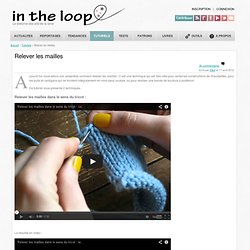 C'est une technique qui est très utile pour certaines constructions de chaussettes, pour les pulls et cardigans qui se tricotent intégralement en rond sans couture, ou pour réaliser une bande de boutons à postériori. Ce tutoriel vous présente 2 techniques. Relever les mailles dans le sens du tricot : Fork Pom Poms - How To Make A Pom Pom Using A Fork | Eskimimi Makes. I've been asked if I still have the post on how to make miniature pom poms using only a fork, and I have been back through the archives and am sad to report that it is one of the posts that seems to have escaped the archiving.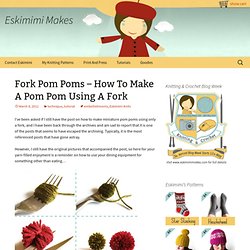 Typically, it is the most referenced posts that have gone astray. However, I still have the original pictures that accompanied the post, so here for your yarn-filled enjoyment is a reminder on how to use your dining equipment for something other than eating… 1. Start by wrapping your yarn around the prongs of your fork (for the green pompom I wrapped 40 times around, for the red pompom I made 60 wraps) and then cut the end of your yarn. [the examples in the photo are made from DK acrylic yarn]
---