Mode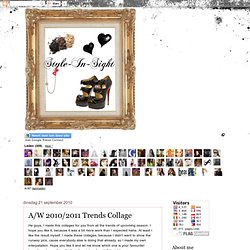 A/W 2010/2011 Trends Collage
He guys, I made this collages for you from all the trends of upcoming season. I hope you like it, because it was a bit more work than I expected haha. At least I like the result myself.
The Recurring Sara Cwynar by Jackie Linton Sara Cwynar is a multi-disciplinary photographer who grapples with the photograph: in terms of its history and its role in building a shared worldview. Maroesjka Lavigne, Once On This Island by noor brara "When you take a picture in a beautiful place, you have to realize that nature isn't the background for your photograph," says 24-year-old Belgian photographer Maroesjka Lavigne.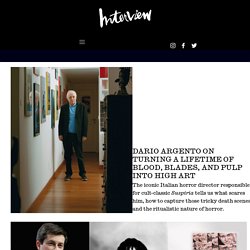 Les Snobettes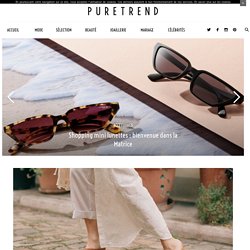 Hier Actualités mode Manon Leloup, la Parisienne de Comptoir des Cotonniers Pour sa nouvelle campagne du Printemps-Été 2014, Comptoir des Cotonniers ne dépayse pas les parisiennes puisque la marque a shooté sa campagne dans le célèbre quartier de... 24 Jan Julia Roitfeld, égérie sensuelle de Sisley Printemps-Eté 2014 C'est Julia Roitfeld, la fille de l'ex-rédactrice en chef de Vogue Caroline Roitfeld, qui a été choisie par la marque Sisley pour leur campagne Printemps-Eté 2014. Egérie sensuelle et trendy,... 24 Jan Pop Culture Grey's Anatomy : Ellen Pompeo, Patrick Dempsey et c'est reparti ! Est-ce que la série "Grey's Anatomy" est vouée à connaître le même succès de longévité que "Les Feux de L'Amour". C'est ce qu'on est en droit de se demander si l'on en juge les dernières... 24 Jan Mélanie Laurent : la maman chic du 12e Dîner de la Mode The place to be , jeudi 23 janvier, c'était bien évidemment le pavillon d'Armenonville à Paris.
T O U R I S T magazine