Diybio
Lire les publications Sciences et Société sur le site de la Mission Agrobiosciences Accéder au site et au catalogue des éditions de l'Aube Accéder à toutes les publications « Alimentation en Débats du Plateau du J'GO-.Un Télescopage de points de vue de scientifiques, producteurs et cuisiniers sur l'actualité de l'Alimentation et de la Société organisé par la Mission Agrobiosciences.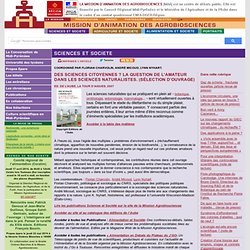 Des sciences citoyennes ? La question de l'amateur dans les sciences naturalistes. (Sélection d'ouvrage)
Sciences de la société UMR n° 5283 - Equipe associée au CNRS depuis 1974.
Centre Max Weber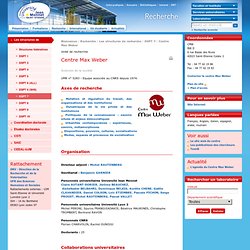 The International Genetically Engineered Machines Competition (iGEM) is opening to DIY teams next year.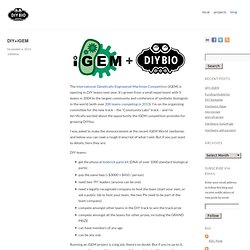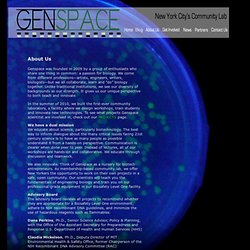 NYC
About Us Genspace was founded in 2009 by a group of enthusiasts who share one thing in common: a passion for biology.
Michael Nagle for The New York Times GLOWING Fluorescent E. coli samples at GenSpace in Brooklyn.
Turning Geek Into Chic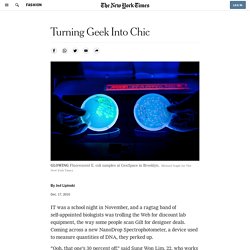 biohackers
Daniel Grushkin
Daniel Grushkin
Discussions - DIYbio | Google Groupes
It may not be fancy, but the space is a huge leap from the group's humble start in 2009.
Turning Geek Into Chic