Food
100 Ways to Use a Tomato. OMFG, the tomatoes are finally here.
Sure, they've been here all year round, but there's nothing more disappointing than sinking your teeth into a mealy, watery, tasteless tomato, which is inevitably what happens nine or ten months out of the year. Then suddenly, in late summer, we head to the farmers' market and find those beautiful, juicy specimens we've been looking for the whole time. Of course, we overbuy and end up with way more tomatoes than we can use. 100 Things to Do With Peanut Butter. You most likely learned long ago that peanut butter ain't only good for PB&J sandwiches.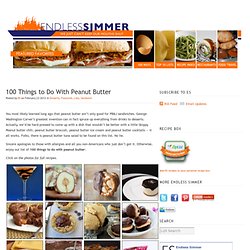 George Washington Carver's greatest invention can in fact spruce up everything from drinks to desserts. Actually, we'd be hard-pressed to come up with a dish that wouldn't be better with a little Skippy. Peanut butter chili, peanut butter broccoli, peanut butter ice cream and peanut butter cocktails — it all works. Folks, there is peanut butter tuna salad to be found on this list. *Simply Scratch*: :Bacon Potato Hash: Shall we start the day off with some potato hash?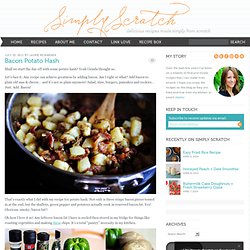 Yeah I kinda thought so. Let's face it. Any recipe can achieve greatness by adding bacon. Am I right or what? Add bacon to plain old mac & cheese… and it's not so plain anymore! Preserving Cilantro...In April? A couple things before I jump in today...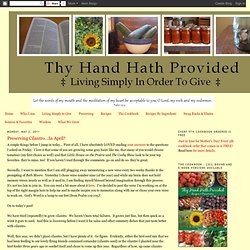 First of all, I have absolutely LOVED reading your answers to the questions I asked on Friday. I love it that some of you are growing some gray hairs like me, that many of you would choose tomatoes (my first choice as well) and that Little House on the Prairie and The Cosby Show look to be your top favorites- they're mine, too! If you haven't read through the comments, go on and do so- they're great. Secondly, I want to mention that I am still plugging away memorizing a new verse every two weeks thanks to the prompting of Beth Moore. Yesterday I chose verse number nine (of the year) and while my brain does not hold memory verses nearly as well as it used to, I am finding myself blessed beyond imagination through this process.
Asian Recipes: Thai, Korean, Chinese Recipes | AsianSupper. Disney Recipes. You've just had the most wonderful dinner at your favorite Walt Disney World restaurant.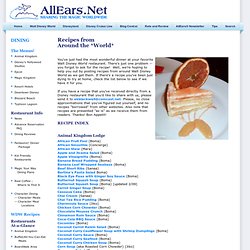 There's just one problem -- you forgot to ask for the recipe! Well, we're hoping to help you out by posting recipes from around Walt Disney World as we get them. If there's a recipe you've been just dying to try at home, check the list below to see if we have it for you. If you have a recipe that you've received directly from a Disney restaurant that you'd like to share with us, please send it to ekblackwell@comcast.net. 100 Healthy Recipes for Lazy People. June 10th, 2010 You've heard the hype about eating less fast food, but working in the kitchen may not be your favorite way to spend your time.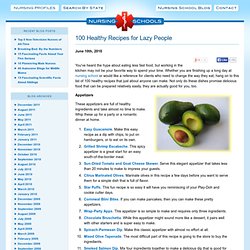 Whether you are finishing up a long day at nursing school or would like a reference for clients who need to change the way they eat, hang on to this list of 100 healthy recipes that just about anyone can make. Not only do these dishes promise delicious food that can be prepared relatively easily, they are actually good for you, too. Appetizers. Catabolic Foods. Most favorited all-time - page 2.
Grilled&Avocados. Avocados have been a mainstay of my culinary life for about as long as I can remember.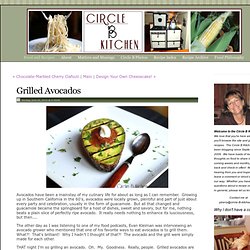 Growing up in Southern California in the 60's, avocados were locally grown, plentiful and part of just about every party and celebration, usually in the form of guacamole. But all that changed and guacamole became the springboard for a host of dishes, sweet and savory, but for me, nothing beats a plain slice of perfectly ripe avocado. How to Grow Raspberries. Raised beds eliminate root rot The original 20 plants have grown into a full bed from which the author picks 2 gallons of raspberries a day during the summer months, roughly a pint per plant, though the amount tapers off as fall approaches.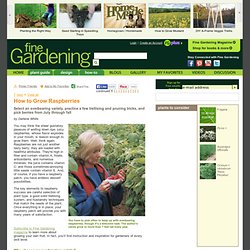 Raspberry plants hate wet feet, and they are gross feeders. We addressed these two critical points by building a 20-inch-high raised bed and filling it with a mixture of four-fifths good garden topsoil blended with about one-fifth sand, peat, and well-rotted manure.
Drinks. Dessert. Breakfast. Entrees. Culinary Arts College & 100 Famous Restaurant Recipes You Can Replicate... Eating out is becoming a more and more popular phenomenon.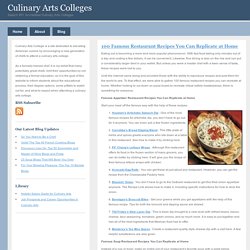 With fast food taking only minutes out of a day and costing a few dollars, it can be convenient. Likewise, fine dining is also on the rise and can put a considerably larger dent in your wallet. But unless you were a master chef with a keen sense of taste, these recipes were lost to you. 50 Amazingly Helpful Time-Tested Tips for the Kitchen. You know all of those helpful kitchen-related suggestions that old-timers are so willing to share with the younger generations?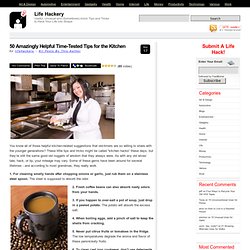 These little tips and tricks might be called "kitchen hacks" these days, but they're still the same good old nuggets of wisdom that they always were. As with any old wives' tale, hack, or tip, your mileage may vary. Some of these gems have been around for several lifetimes - and according to most grandmas, they really work. 1. StillTasty: Your Ultimate Shelf Life Guide - Save Money, Eat Better, Help...
Top 10 Recipes of 2010 ~ Recipes by Amandas Cookin. Last year I did a round up of the 10 most visited posts of 2009 on this blog. I was surprised to see that this year several posts from last year are still in the top 10! I just wanted to say thanks to all of you that read Amanda's Cookin', those of you that share my posts with your friends and family, and those that make my recipes and come back to tell me. Yummly - The best site for recipes, recommendations, food and cooking.
---