Who I am ...
Autobiography
I was born (6 weeks premature) on Monday morning, January 23, 1950 at my parent's home on the grounds of my grandfather's coffee plantation, Hacienda Esperanza, in Barrio Guilarte (1843 feet up in the central mountains) of Adjuntas, Puerto Rico. (Another map of Adjuntas here.) I was named after my father, José Antonio, to which was added Tomás thus explaining how I grew up with the family nickname of Tommy.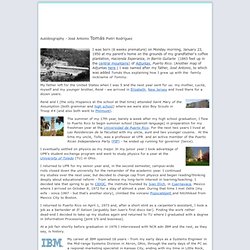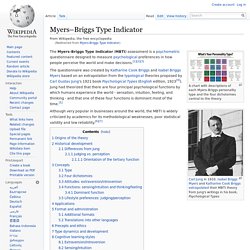 Carl Jung in 1910. Myers and Briggs extrapolated their MBTI theory from Jung's writings in his book Psychological Types The Myers-Briggs Type Indicator (MBTI) assessment is a psychometric questionnaire designed to measure psychological preferences in how people perceive the world and make decisions.[1]:1 These preferences were extrapolated from the typological theories proposed by Carl Gustav Jung and first published in his 1921 book Psychological Types (English edition, 1923[2]). Jung theorized that there are four principal psychological functions by which we experience the world: sensation, intuition, feeling, and thinking.[3] One of these four functions is dominant most of the time.
9 Types of Collaborators
I would be interested in reading more about this slide, but cannot zoom it or download it (error message).
Coudl I get via e-mail jocelyne@sabatier@orange.fr please? by jocelynesabatier Jan 28
Klout: José Pietri
TED Profile
Talent.me
Experienced consultant and facilitator focused on providing individuals, teams and organizations with the ability to generate their own actionable insights for improvement via focused, tailored interventions. Specializing in leading innovative simulation-based workshops focused on change management, innovation and teamwork - see: http://www.calt.insead.edu/eis/.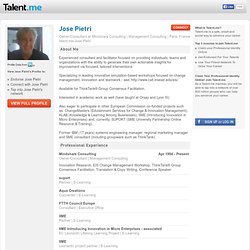 you noodle