TIMEPIECES
These large calendar wall clocks are suitable for use in bank, building society and other financial and general offices and all other areas where a battery powered clock with a clear, accurate and reliable display of the date together with an analogue display of time is required.
W2260A Wall Calendar Clocks with day and date - Alzheimer's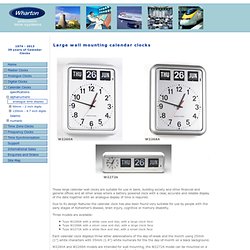 Chalkboard Wall Calendar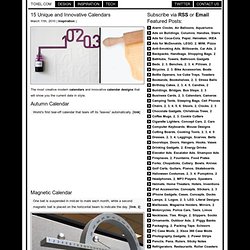 15 Unique and Innovative Calendars
The most creative modern calendars and innovative calendar designs that will show you the current date in style. Autumn Calendar World's first tear-off calendar that tears off its "leaves" automatically.
Suggested Reading The Story of Eames Furniture Brimming with images and insightful text, this unique book is the benchmark reference on what is arguably the most influential and important furniture brand of our time. [more...]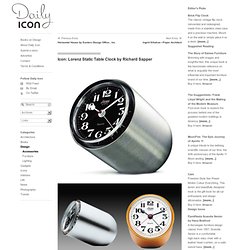 Icon: Lorenz Static Table Clock by Richard Sapper