Cupcake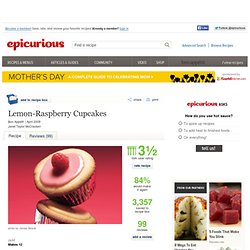 Lemon-Raspberry Cupcakes Recipe at Epicurious
Preheat oven to 350°F. Line 12 muffin cups with paper liners. Using electric mixer, beat butter, 1 1/2 cups powdered sugar, and 3 teaspoons lemon peel in large bowl until blended, then beat until fluffy and pale yellow.
The Epi-Log on Epicurious.com: The Cupcake Kit: Make Delicious (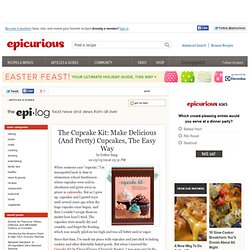 When someone says "cupcake," I'm transported back in time to elementary school fundraisers where cupcakes were sold in shoeboxes and given away as prizes in cakewalks .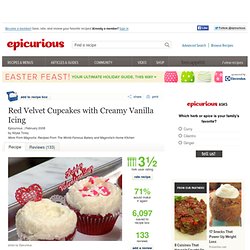 Preheat oven to 350°F.
Red Velvet Cupcakes with Creamy Vanilla Icing Recipe at Epicurio
Brain Cupcakes Recipe at Epicurious
1.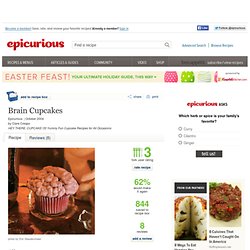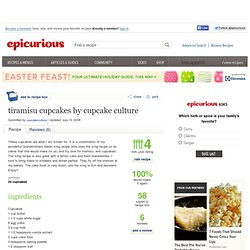 These cupcakes are what I am known for. It is a combination of my wonderful Grandmothers italian icing recipe (she uses the icing recipe on all cakes that she would make for us) and my love for tiramisu, and cupcakes! The icing recipe is also great with a lemon cake and fresh blackberries.
Tiramisu Cupcakes By Cupcake Culture Recipe at Epicurious
Cupcake Recipes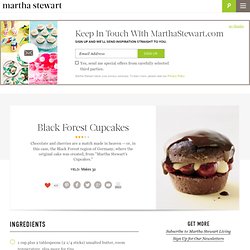 Black Forest Cupcakes and more delicious recipes, smart cooking
Preheat oven to 350 degrees. Brush standard muffin tins with butter; dust with cocoa powder, tapping out excess.
Black Forest Cupcake Recipe
If you are trying to impress - you can't go past this Black Forest Cupcake Recipe. Don't be put off by having to process the cherries, it is worth the effort.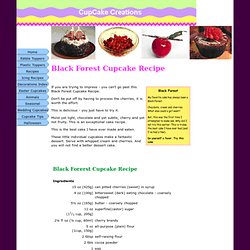 Black forest cupcakes are just like black forest cake, but in cupcake form.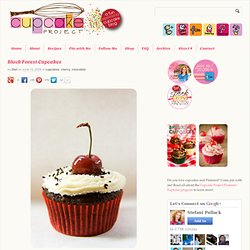 Black Forest Cupcakes