Cupcake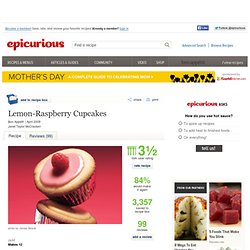 Lemon-Raspberry Cupcakes Recipe at Epicurious
photo by James Wojcik yield Makes 12 These gorgeous cupcakes have a sweet surprise inside: They're filled with a dollop of raspberry jam.
The Epi-Log on Epicurious.com: The Cupcake Kit: Make Delicious (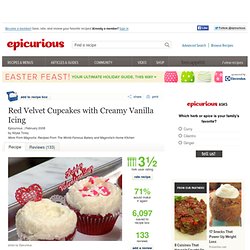 Preheat oven to 350°F.
Red Velvet Cupcakes with Creamy Vanilla Icing Recipe at Epicurio
Brain Cupcakes Recipe at Epicurious
photo by Eric Staudenmaier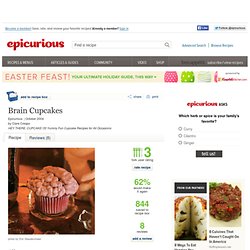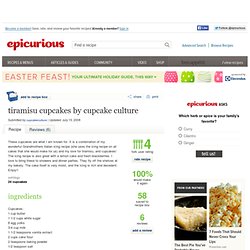 These cupcakes are what I am known for. It is a combination of my wonderful Grandmothers italian icing recipe (she uses the icing recipe on all cakes that she would make for us) and my love for tiramisu, and cupcakes! The icing recipe is also great with a lemon cake and fresh blackberries.
Tiramisu Cupcakes By Cupcake Culture Recipe at Epicurious
Cupcake Recipes
Black Forest Cupcakes and more delicious recipes, smart cooking
Black Forest Cupcake Recipe
If you are trying to impress - you can't go past this Black Forest Cupcake Recipe. Don't be put off by having to process the cherries, it is worth the effort.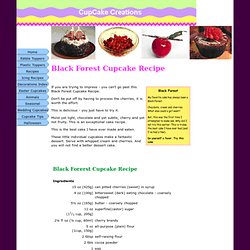 Black forest cupcakes are just like black forest cake, but in cupcake form.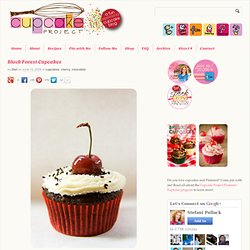 Black Forest Cupcakes